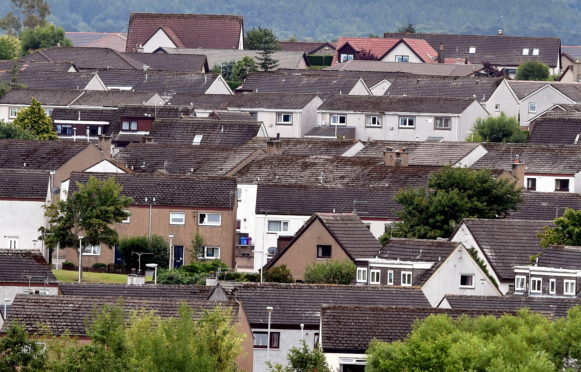 Efforts to free up larger council houses in Moray have been praised after it was revealed cash incentives will be fully spent this year.
There are currently more than 3,500 applications on the authority's waiting list for homes across the region.
A downsizing incentive for tenants was increased two years ago while a study carried out earlier this year estimated properties had 400 unoccupied bedrooms.
However, efforts to encourage residents to move out to reduce the waiting list have been tricky – despite the £1,900 on offer plus an extra £400 for each bedroom freed up.
A dedicated member of staff was recruited earlier this year with projections that the entire £72,000 incentive budget will now be spent by March 2020.
Yesterday the efforts were praised at a meeting of the council's communities committee.
Housing officer Gordon McCluskey said: "To date we are under budget but we are fairly confident we will spend it by the end of the year.
"There are currently four applications in process. We have got a new downsizing post and they are doing very well."
Meanwhile, efforts to add more properties in rural communities to the council's portfolio have been welcomed.
A report for yesterday's meeting said sites in Dufftown, Craigellachie, Rothes, Cullen, Portknockie and Buckie had been added to a strategic plan covering the next five years.
Keith and Cullen councillor Theresa Coull said: "It shouldn't be just larger towns getting the investment, it should be rural areas too."