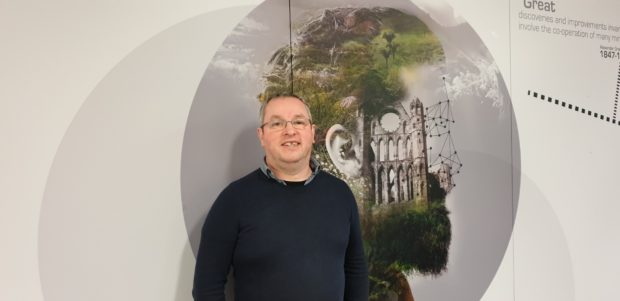 A computing lecturer at Moray College UHI has been awarded a PhD from the University of the Highlands and Islands.
After years of helping students of the college achieve their qualifications, Graham Wilson is now celebrating an achievement of his own.
The committed Dr Wilson has received the title Doctor of Philosophy for an intriguing hi-tech thesis.
The research for the thesis, entitled 'To What Extent Do Personality and Problem Solving Ability Determine Software Development Role Suitability?', was carried out by Dr Wilson at Moray College UHI between September 2015 and April 2019.
His aim for the research was to discover if both the personality traits and problem-solving capability of beginner programming enthusiasts could determine suitability for specified software development roles.
He found through his extensive research that sensing and judging were the most predominant personality qualities, while thinking and feeling were significantly less important to software development roles.
Head of Curriculum (STEM) at Moray College UHI, Samantha Bright, said: "This is a fantastic achievement for Dr Graham Wilson, which increases Moray College's research standing throughout the University of the Highlands and Islands.
"His PhD will also increase the research capability in the computing and digital media department, in terms of investigating links between learning and teaching and the computing curriculum.
"Ultimately the findings of this thesis will enhance and improve the student experience, which is good news for all."