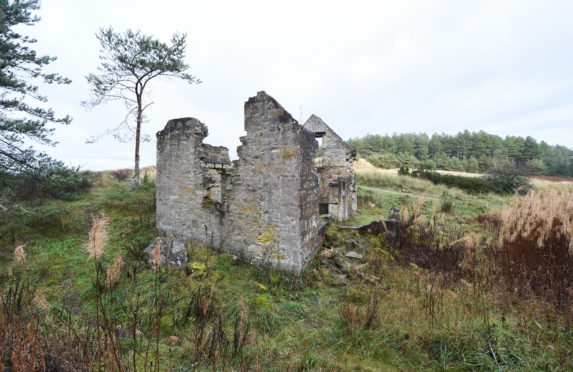 Divisive plans to restore a ruined fishing hut on the Moray coast as part of holiday accommodation have been thrown out by the Scottish Government due to concerns about the impact on dolphins.
More than 400 objections were submitted about the Millie Bothy proposal for Roseisle Beach, which would have also created eight new self-catering units.
The plans for the ruin dating from the 19th Century were unanimously rejected by Moray Council's planning committee in October last year amid concerns they would damage the "unspoilt dune area".
Yesterday the Scottish Government upheld the decision after Marianne Urquhart, whose ancestors fished from the site, appealed the initial ruling.
Both Visit Scotland and Moray Speyside Tourism had backed the plans, which also attracted 19 letters of support, due to them tapping into a new market of visitors for the region while creating up to 10 new jobs.
Reporter Rob Huntley concluded the holiday accommodation plans would not detract from Roseisle Forest's attraction to beach-goers but stressed concerns over disturbance to dolphins in the Moray Firth by removing seawater to be used on the site could not be overcome.
He added: "Although I acknowledge that the appeal proposal would be likely to have some beneficial economic effects, including supporting local tourism activity, this would not outweigh the harm I have identified in nature conservation terms and to the character and appearance of the locality.
"In any event, as I am not convinced that the development could be undertaken in a manner that would guarantee that there would be no adverse effect on the integrity of the Moray Firth Special Area of Conservation, I am unable to grant planning permission for the development proposed."
The bothy, which would have been restored as an office and gallery on the holiday park, was built in the mid 1800s and remained in use until the 1970s.
Up to six fishermen occupied the hut from February to August each year while they landed their hauls.