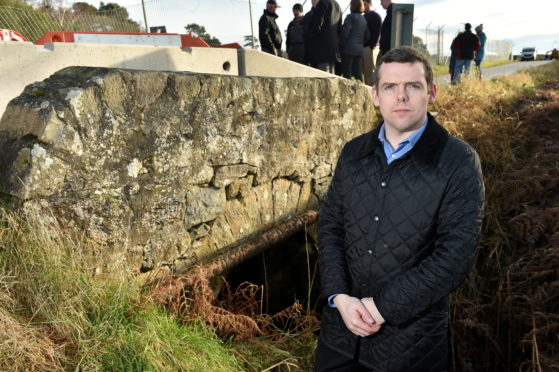 The MP for Moray has welcomed the announcement that a prominent road which runs through Moray is likely to be reinstated as a priority gritting route.
Douglas Ross welcomed the announcement that Moray Council will debate whether to restore the road, which spans Dallas to Knockando, back to a top priority when it comes to addressing wintry conditions on roads.
Mr Ross, who has raised the concerns of locals with Moray Council, said residents had grown "anxious and concerned" over the lack of gritting, which was highlighted after several cars had left the road or been involved in accidents during winter.
Mr Ross said: "It is welcome to see the SNP group on the council agreeing with me and the hundreds who signed the petition to change this road back to a priority one gritting route."
"As I said weeks ago, I will work with everyone to resolve this issue as the safety of road users is paramount".
Councillor Derek Ross had said children using the route to get to school had been placed in "considerable danger" due to its condition.
Councillors are due to debate the proposal on February 12, alongside re-prioritising a section of road near Rothiemay.
A meeting, which was arranged prior to the announcement of the debate, will take place in Dallas this Friday for members of the community to voice their concerns.