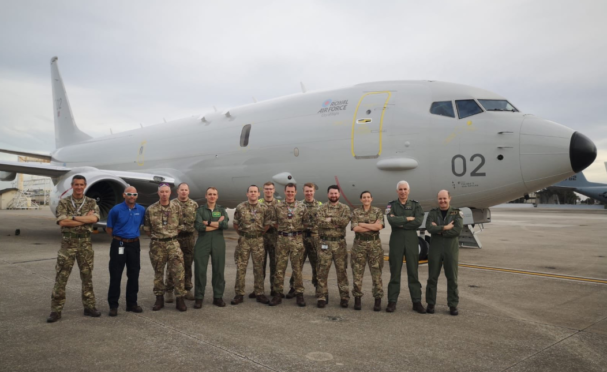 The second of the UK's new fleet of specialist submarine-hunting spy planes has been delivered to the RAF.
The aircraft, which has been christened City of Elgin, arrived with Florida-based crews following a flight from Seattle, where it was built by Boeing, within hours of Pride of Moray making the inaugural landing at Kinloss Barracks.
Poseidon adventure for Moray airbase begins as first of new spy planes touches down
Eventually nine of the planes will be based at RAF Lossiemouth with a mission to patrol the North Atlantic to detect hidden dangers under the waves.
City of Elgin will be put through its paces with test flights from the US's navy base in Jacksonville before flying to Kinloss Barracks next month.
The good news continues as our second Poseidon, ZP802, proudly named 'City of Elgin', has landed in @NASJax_ and is now under @RoyalAirForce ownership. It's been a busy couple of days for the UK's MPA fleet! pic.twitter.com/dOa4OiKzb7

— P-8A Poseidon RAF (@P8A_PoseidonRAF) February 5, 2020
The planes will operate from the Army base until October due to resurfacing work currently being done to the runway at RAF Lossiemouth.
Highlands and Islands MSP Jamie Halcro Johnston hopes the arrival of the Poseidon fleet in Moray can lead to benefits for the entire population.
He said: "These state-of-the-art aircraft, and the infrastructure that supports them, has the potential to create a major engineering and technology hub in Moray – one which could extend well beyond the requirements of the Poseidon fleet itself.
"The presence of these technologically advanced aeroplanes represents decades of opportunities for suppliers and spin-off businesses in Moray, and so it's vital we ensure the local workforce has the right skills and training in place."