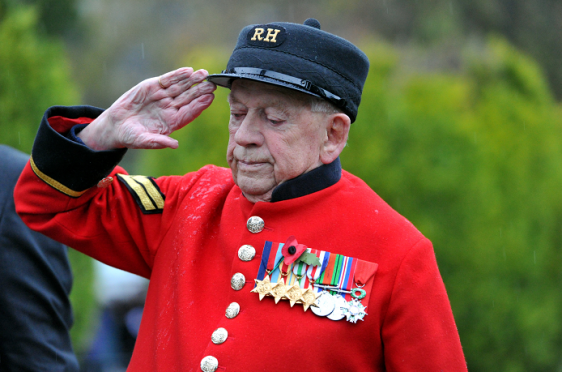 James George never forgot the snowy January day in 1942 when he left his home in the north-east and set off for war.
After enlisting at the age of 20, the Gordon Highlander was part of the D-day landings and helped wage successful campaigns in Africa during the Second World War.
Among his many memories was a visit from Winston Churchill to his battalion when they were stationed at the Suez Canal.
When he was demobbed, Mr George found employment and started a family in England.
But when he returned to his hometown of Keith in 2016, for the first time in more than a decade, he greeted his family with the words "I'm hame" as he stepped off the train.
Mr George, who was then 94, said he was returning north "one last time" to pay his final respects to the friends he lost in battle – and whose names are etched on the memorial statue in the Moray town.
The Chelsea Pensioner was made guest of honour during the Remembrance parade that weekend – and took the salute from the hundreds that marched down Church Road.
Following his death at the age of 97 on Sunday, Mr George has been remembered as a "remarkable veteran Gordon Highlander".
Regimental Secretary, Major Grenville Irvine-Fortescue, said: ''Jimmy was immensely proud of his service with 5th/7th Gordon Highlanders.
"He was always so enthusiastic about life, and wanted to make the most of every opportunity.
"Much of his life was spent in the south, but he loved returning to his hometown of Keith.
"For those of us who had the privilege of knowing him, he will be greatly missed.''
He worked as a joiner prior to entering service, and recalls laying flooring in Keith's Longmore Hall in the 1930s – a venue he frequented for dances.
Mr George won seven medals during his time as a Gordon Highlander, and was awarded France's prestigious National Order of the Legion of Honour in his later years.
His life took an extraordinary turn after leaving the Army as he put his carpentry skills to use at the Pinewood Studios in London, creating movie sets.
He helped in the production of Chitty Chitty Bang Bang, James Bond and Star Wars films, and rubbed shoulders with star names like Sir Sean Connery.
Mr George settled in England with wife Molly, who died in 2015 after 71 years of marriage. Their son, Colin, also pre-deceased him that year.
Last June, Mr George returned to France to mark the 75th anniversary of the Normandy Landings.
Speaking after he placed a poppy wreath at the foot of the Keith statue more than three years ago, Mr George said: "I know most of the names on the war memorial, because I went to school with them – and I knew the families of those killed in World War I.
"This will be the last chance I get to honour them."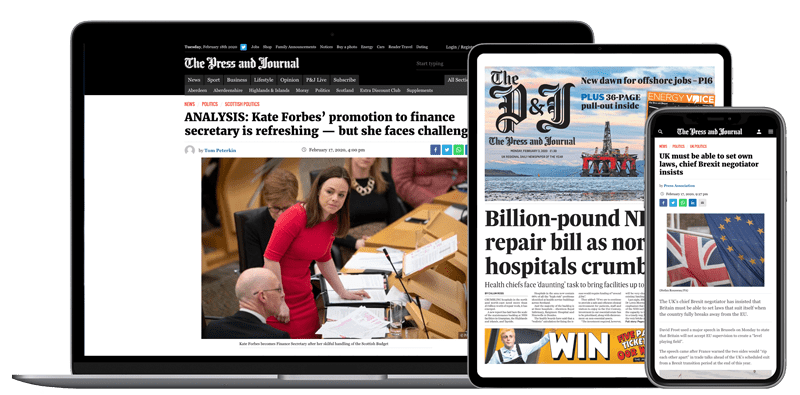 Help support quality local journalism … become a digital subscriber to The Press and Journal
For as little as £5.99 a month you can access all of our content, including Premium articles.
Subscribe