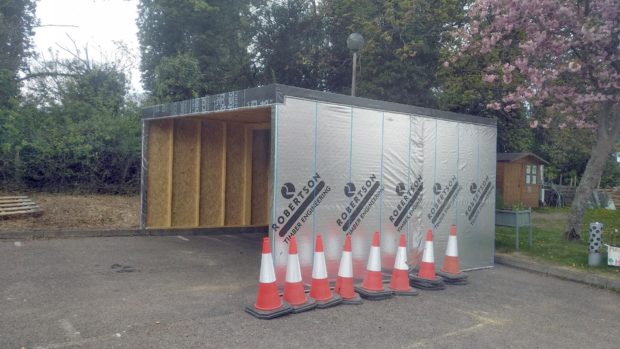 An Elgin medical practice has received a temporary timber shelter from construction firm Robertson to help protect patients from the elements.
Following a request from Maryhill Practice, teams at Robertson Northern and Robertson Timber Engineering worked together to provide the feature.
The timber structure is now being used to ensure shielded patients can still receive routine medical care such as blood tests.
Chairman of Maryhill Practice Robert Lockhart said that they were "very thankful" for the donation.
He said: "Routine procedures, like blood tests for high-risk patients, still have to continue but this new structure is ensuring patients can receive care and reduce any possible risk of exposure to infection.
"It's great to see a company with its roots in the local community stepping up and doing what it can to help."
Managing director of Robertson Northern, Frank Reid, added: "NHS teams are on the frontline fighting against Covid-19, and working with our colleagues at Robertson Timber Engineering, we were pleased to be able to provide this structure to ensure essential services continue.
"We were founded in Elgin more than 50 years ago, and have always worked closely with the community on a number of initiatives, during these challenging times we have been happy to assist where we can."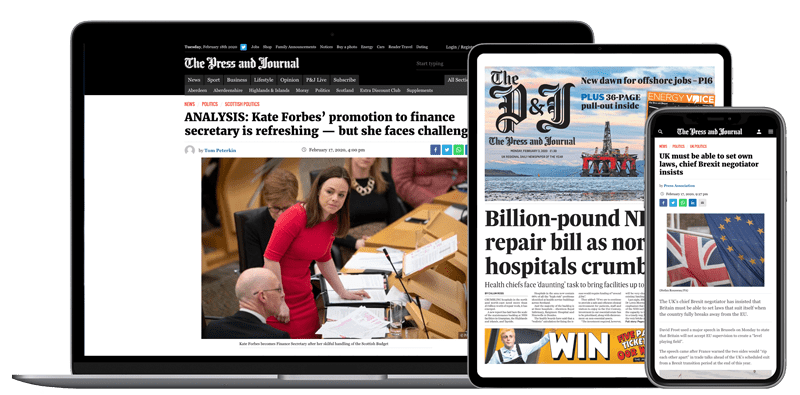 Help support quality local journalism … become a digital subscriber to The Press and Journal
For as little as £5.99 a month you can access all of our content, including Premium articles.
Subscribe