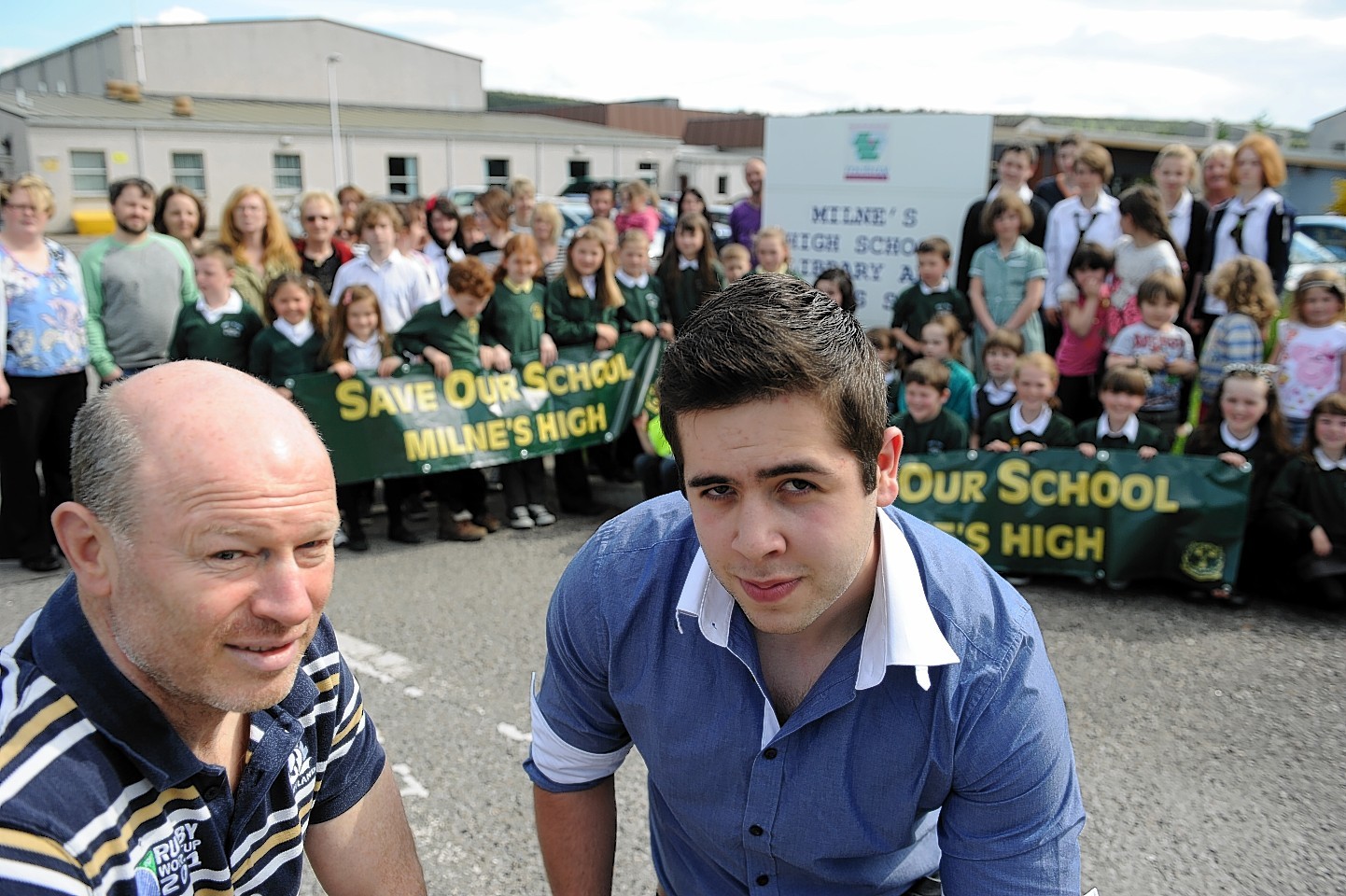 A campaign to save Milne's High School has united the local community with 2,000 people signing a petition against its potential closure.
The Fochabers venue is one of several facing the axe as Moray Council investigates the possibility of setting up a "super school" to educate children from the ages of three to 18.
The Save Milne's Community Action group is opposing the move because it would mean increased travelling time for pupils.
Dougie Potter, the group's chairman, said the success of the petition showed the strength of opposition to the proposal.
"Moray is not a blank sheet of paper, it is a wonderful area of established, distinctive and vibrant communities with schools which meet their individual needs and are an integral part of the local identity," he added.
Moray Council has contracted Caledonian Economics to carry out a sustainable education review on all the schools in Moray.
The study was launched last year after it emerged that £70million would be needed to bring existing buildings up to standard.
One option is a super campus of 750-1,000 pupils.
Members will vote on what will happen later this year.
Councillor Sean Morton said: "The sustainable education review is still in its early stages and the consultants have not yet presented us with their recommendations.
"However, clearly people are anxious and the whole Milne's community has rallied in just the way I knew it would.
"The school is incredibly important to our community and as a former pupil I understand the strength of feeling – the huge campaign is a reflection of that."