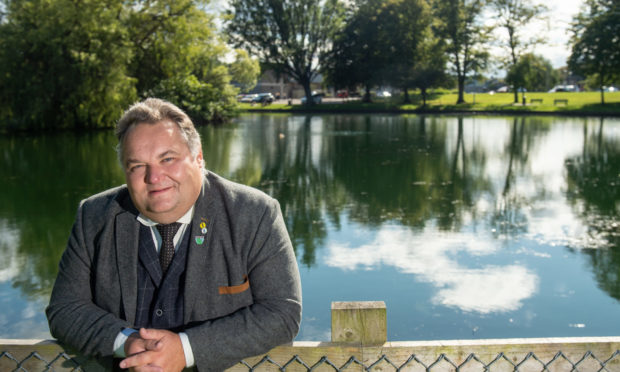 Business leaders have welcomed Moray Council's "encouraging" multi-million-pound package, which aims to help the region's economy recover from the financial damage caused by the pandemic.
Councillors will consider a detailed report on October 28 that seeks to agree the investment of £3.84 million over the next three years to kick-start the economy.
The council is looking to take the lead on the road to recovery with its "vital" plan, and business leaders have stressed the need for it to move "quickly".
Moray has been hard hit by the pandemic, with 34% of the workforce furloughed – the second-highest percentage in Scotland after only the Highlands.
The proposed plans include a pop-up shop scheme in Buckie, Elgin, Forres, Keith, Lossiemouth and Speyside and grants of up to £10,000 for individual start-ups.
There is also a Town Centre Fund aimed at encouraging people to convert empty spaces to living spaces and large retail premises to smaller units.
Meanwhile, the Young Company Capital Investment Scheme will offer grants of up to £50,000 for investment in equipment and new procurement support to assist local firms in accessing public sector contracts.
Other initiatives include the development of new employment land in Forres and Speyside as well as the Kick Start scheme, which should provide up to 15 council jobs for younger people.
The plan also includes a Rural Tourism Fund to develop a network of facilities for toilets and mobile home use.
Elgin Bid's chief executive Gemma Cruickshank believes tackling the ever-growing number of empty properties in the region's biggest town centre is "important".
Mrs Cruickshank said: "Elgin was in a very strong position before the pandemic in comparison to other towns and cities across Scotland and, although expected, sadly vacant properties have begun to increase.
"The majority of our vacant properties have large rateable values which very few if any, independent businesses would be able to afford.
"We have every confidence that if larger units were altered into smaller units and had rateable values below £15,000, they would be taken on by new businesses as smaller units are in demand.
"The grants also help with the conversion of empty space to living space, which is equally as important to support Elgin through the crisis."
Sarah Medcraf, chief executive of Moray Chamber of Commerce said "innovative" ideas have to be balanced with Moray Council's resources.
She added: "There is not a one-size-fits-all for businesses or the region. Recovery will come through a blended adaptable approach.
"It is crucial our town centres recover from this pandemic."
Pearl Hamilton, the Federation of Small Businesses' national councillor for Scotland added: "Whatever councillors agree next month, the focus must be on delivery and how the plan is put in place.
"If we are to ensure the survival of as many businesses as possible, the plan needs to move fast and with as little red tape as possible."
Council leader Graham Leadbitter said: "Investing in our town centres, the hospitality sector and ensuring there are opportunities for young people here in Moray will be of vital importance."