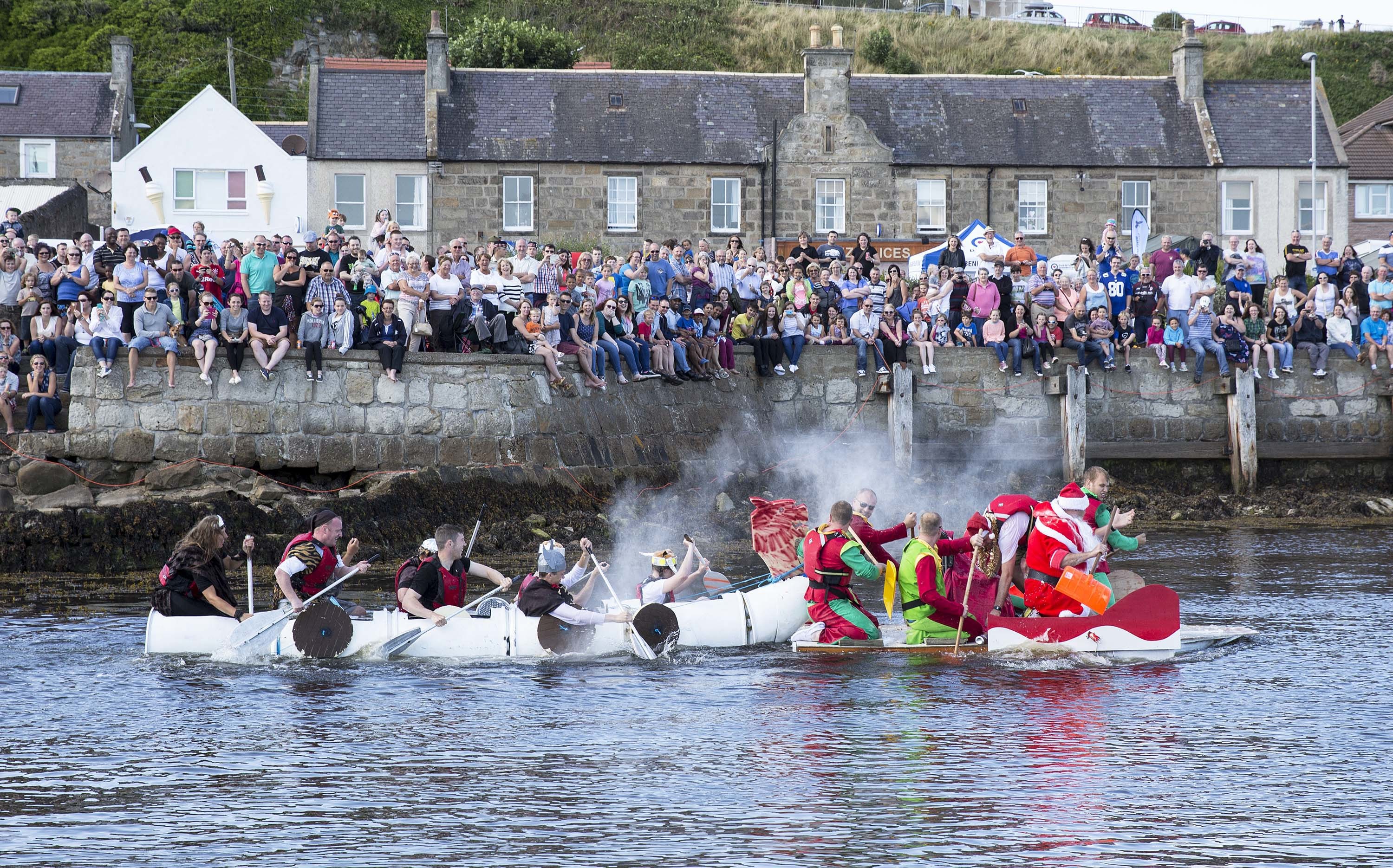 The annual Lossiemouth Raft Race once again drew large crowds at the weekend.
Up to 3,500 spectators were treated to a close race featuring 15 teams.
However it was the Steamboat Inn from Lossiemouth that narrowly claimed victory in the end.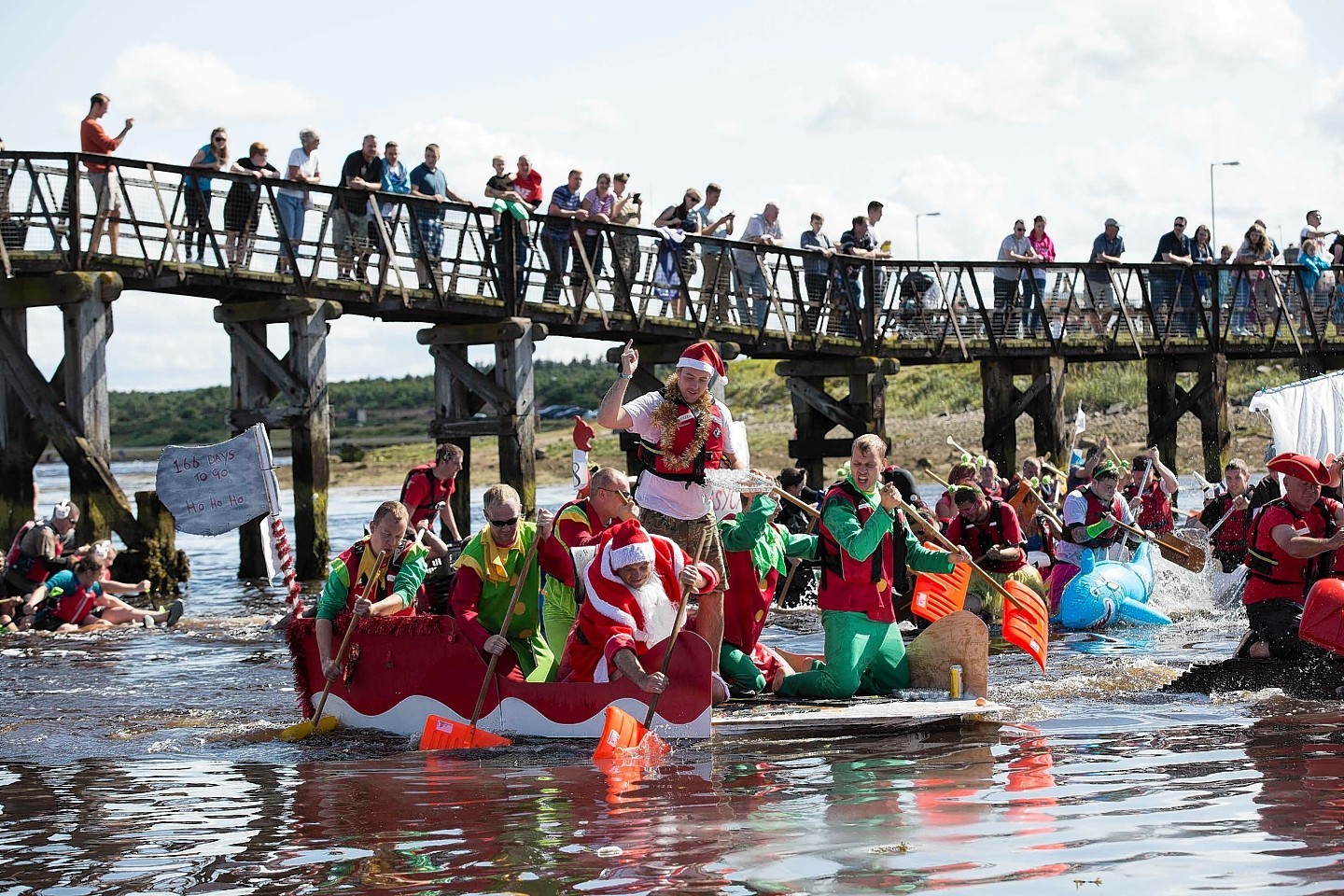 The pub team's raft had been built from foam mats kept together by electrical tape and good will.
It just pipped RAF Lossiemouth's police dog section and their Viking "long ship" in a tight finish.
The race is run by RAF Lossiemouth and Moray Council every year.
The shield, which has the names of every winner engraved on it, is handed to the winning team alongside an unusual trophy – a framed and mounted toilet seat.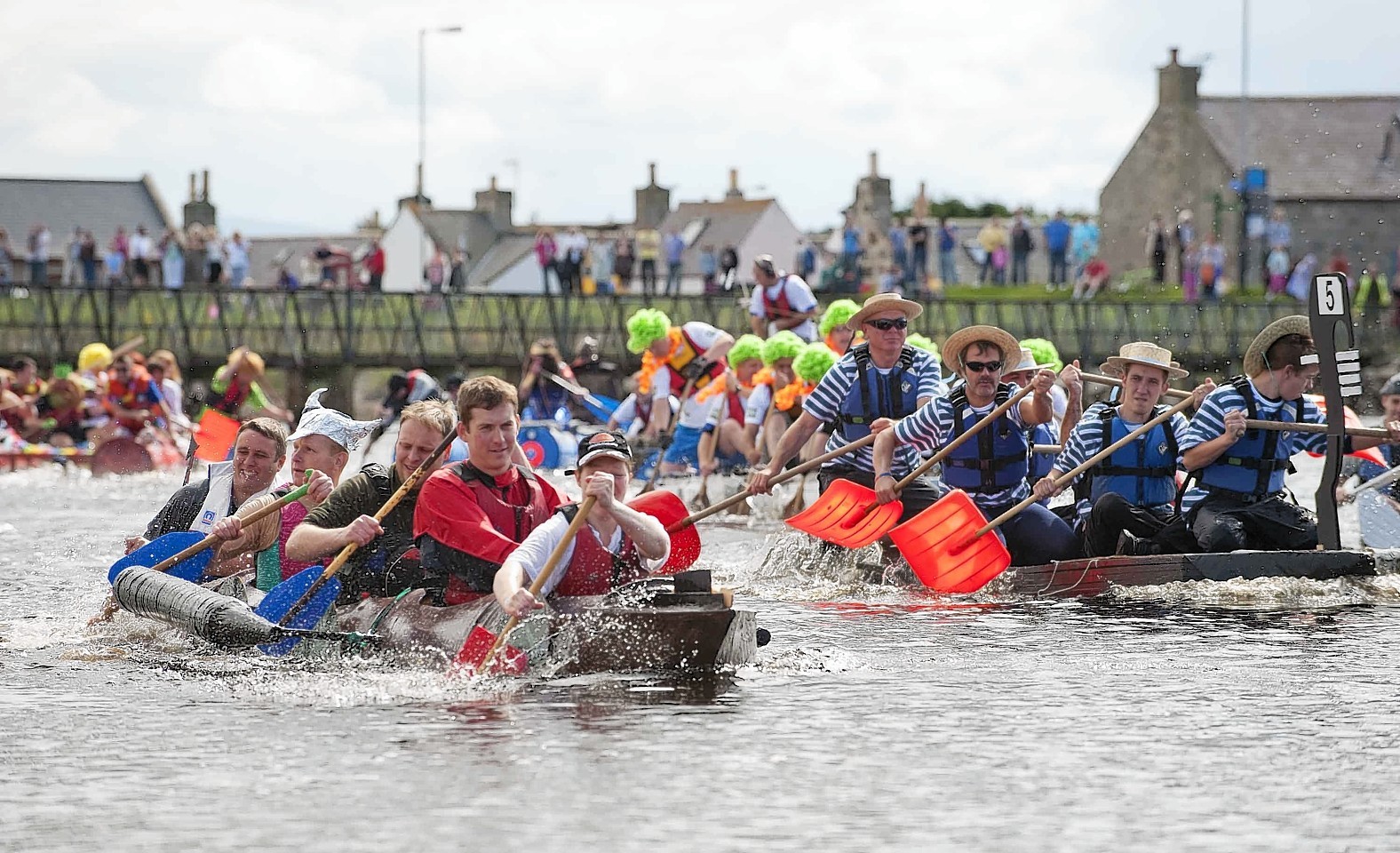 Flight Lieutenant Dave Hapgood, the officer in charge of the organising committee, said: "I'm obviously disappointed that a RAF Lossiemouth team didn't win unlike last year.
"However I think the Steamboat Inn really enjoyed the close competition that they received.
"To be honest, it was great to see most of the rafts just make it to the finish this year, with only one team abandoning ship before the finishing line.
"I'd like to thank the local businesses and residents of Lossiemouth for their continued support, patience during the disruption of the day, and their generous donations that have enabled us yet again to raise so much money for charity."
The money generated from the raft race will be split equally between the Make a Wish Foundation, which helps realise the dreams of unwell children, and MFR's Cash for Kids charity.
The final results of the race were:
1 – The Steamboat Inn, Lossiemouth, 2 RAF Lossiemouth Police Dog Section, 3 – RAF Lossiemouth GEF Section.
Other teams taking part were: RAF Lossiemouth MT Section, Accunostics (1), RAF Benevolent Fund, Wrecking 'em Rocket, Owl and the Pussycats, RAF Lossiemouth XV(R) Squadron, The Wards Veterinary Centre, RAF Lossiemouth Air Traffic Control, Accunostics (2), Hairforce and Peruvia. The Scots Highlanders failed to finish.
Fancy dress competition winners were RAF Lossiemouth dog section.