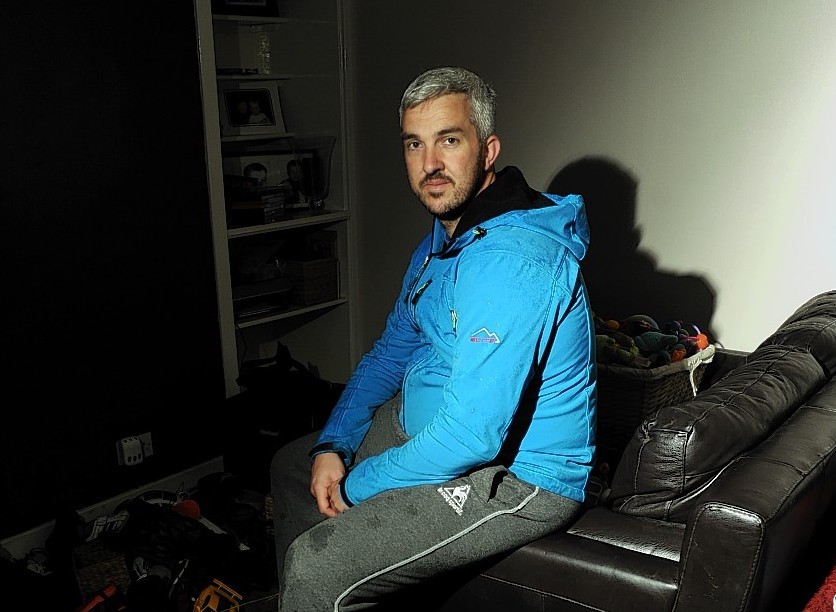 A Moray father had to carry his three children and dogs to safety after a flash flood swept through the family home.
Water rushed down the Main Street in Dallas like a river as freak storms swept on Monday, leaving the level in John Fielding's kitchen a foot deep.
The offshore engineer, who is in his mid-30s, was left picking through the remains of his ruined home yesterday.
He said: "I was in bed and my wife Emma was texting her friends in Elgin because we expected it to be worse.
Then, she saw the water at the back door and ran up the stairs shouting, 'We're going to flood. We're going to flood'.
"I thought she was exaggerating, but in about four minutes the water was a foot deep. The kids were still in their beds, in tears and crying hysterically, so I carried them and the dogs up to my sister-in-law's up the road in my flip-flops. I didn't even have time to put shoes on.
"It was so fast I don't think there was anything anyone could have done. It was just a case of waiting until the water receded so we could try and bail out."
As well as damaging the interior of the recently-decorated family home, the water ripped the doors away from the Fielding family's garage and swept away a host of outdoor toys that still remain untraced.
And while Mr Fielding was upset by the loss, he was buoyed by the camaraderie shown by neighbours offering support.
He said: "We are lucky that the community has pulled together and tried to do their bit.
"When there's people – that you know but probably wouldn't really have much to do with normally – in your garden digging holes to pump out water and trying to help you out, you know there's a brilliant sense of community here. They've been great.
"I'm a bit gutted. Just three months ago we finished decorating and it was all ruined. But I am trying not to let it get me down. There's nothing damaged that cannot be replaced.
"I have a family to take care of and as long as they are alright, that's what I'm here to do. And my golf clubs are alright too. That's the main thing."
The former RAF electrical technician and his family are now playing a waiting game to see how long they will be homeless as insurance companies assess the extent of the damage.
Mr Fielding said: "It depends how quick the insurance moves but I would think two months at least to get it inhabitable, dried out and we need to check the damage to all the electricals. We need a new fridge freezer and all that.
"If I'm being honest, if we are back in by the start of December that would be a reasonably achievable target. Right now, I have to go and take some of the kids' toys to them at their grandparents house now. Just so it feels a little more like home."