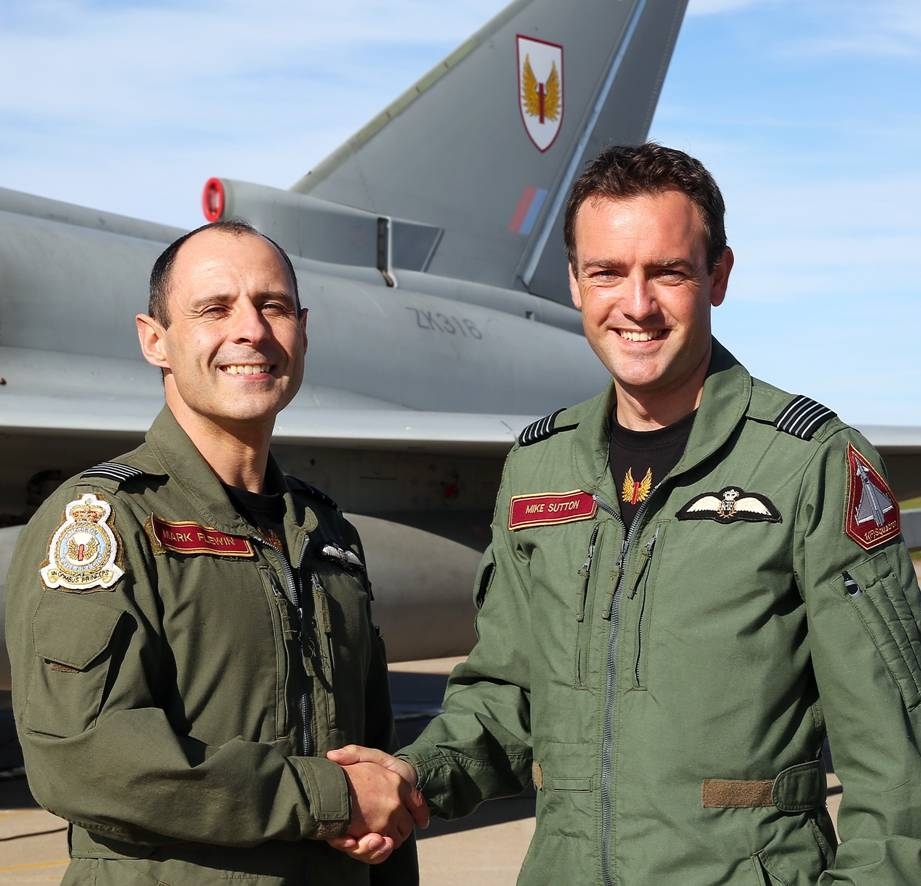 Control of the RAF's oldest fighter squadron has been handed over to a new boss.
Wing Commander Mark Flewin has passed on command of 1 (Fighter) Squadron to Wing Commander Mike Sutton.
Wing Commander Flewin had been the officer commanding of 1 (Fighter) Squadron since it was reformed as a Typhoon squadron in September 2012.
He was keen to highlight the efforts of the whole squadron during the recent transfer from RAF Leuchars to RAF Lossiemouth.
He said: "It has been a real privilege and honour to not only re-form Number 1 (Fighter) Squadron as the fourth Typhoon front line unit, but also to lead such a motivated and passionate team, during what has been a busy but extremely enjoyable two years.
"Having moved the squadron to RAF Lossiemouth, I wish Wing Commander Sutton all the very best, as he assumes command and continues to develop this, the next chapter in Number 1 (Fighter) Squadron's proud history."
Wing Commander Sutton said he was very pleased to be in charge of a frontline fast jet squadron, adding: "I am delighted to be taking command of Number 1 (Fighter) Squadron, the oldest fighter squadron in the world, operating an extremely capable multi-role aircraft in the Typhoon. We are now equipping the aircraft with Paveway IV which is a world-class precision weapon and a step change in capability for the force."
Wing Commander Sutton takes charge of 1 (Fighter) Squadron following his recent completion of the British Advanced Command and Staff Course.
His last role was as personal staff officer for the Deputy Commander-in-Chief (Operations), HQ Air Command. He has previous Typhoon experience, having conducted tours as a qualified weapons instructor and was instrumental in the delivery of the Enhanced Paveway II capability on the aircraft in 2008.
He has also previously flown Jaguars, and originally trained at the NATO Flying Training Centre in Canada.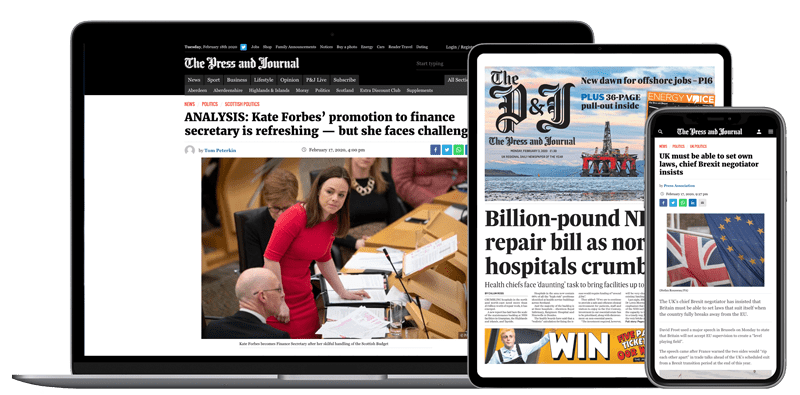 Help support quality local journalism … become a digital subscriber to The Press and Journal
For as little as £5.99 a month you can access all of our content, including Premium articles.
Subscribe