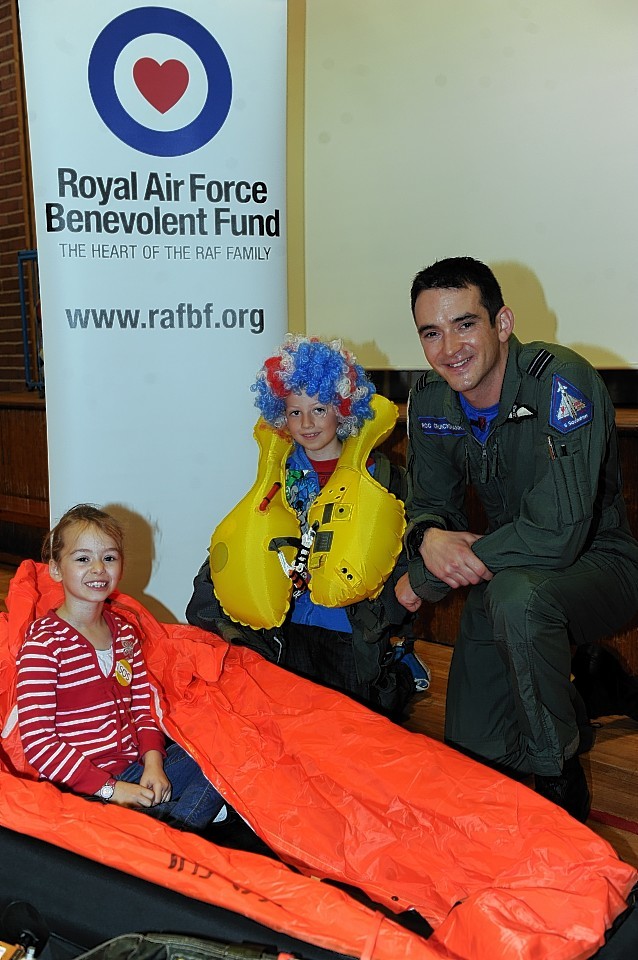 Moray primary school children celebrated the Armed Forces with a special Red, White and Blue (RWB) day assembly.
The Hythehill Primary School hall in Lossiemouth was a sea of red, white and blue as pupils received a visit from RAF Lossiemouth's 6 Squadron to honour the centenary of World War I.
Squadron Leader Colin Thomas, sergeant Billy Ingram and pilot Rog Cruickshank, managed to make the military accessible for the youngsters with a hands-on life raft and life jacket demonstrations.
The annual RWB day charity event run by The Royal Navy Marine Charity, The Soldiers' Charity, and the RAF Benevolent Fund highlights the difficulties faced by service families, and the students each donated £1 to the cause.
Squ Ldr Thomas: said: "Red, White and Blue day is a great opportunity to talk to students about service and life in the Armed Forces.
"The assembly really helped connect the past and present, teaching about historical events, while giving them a better understanding of life in the modern Armed Forces."
Hythehill's head teacher Madeline McCutcheon said: "We are very proud of all our service families past and present, and we're very happy to support this initiative."
Nathan Kilroy, 8, was the lucky student afforded the chance to pull the inflatable plug on a life jacket, after correctly answering one of Flt Lt Cruickshank's questions.
The Pripupil said: "I didn't know I was going to get up. I knew I wanted to ask a question, but I didn't think I was going to be going out in front. It was really fun."
Flight Lieutenant Cruickshank said: "I thought it was fantastic. We got a really warm reaction from the kids, and they seemed really interested in what we had to say."
RAF wife and RAFBF Lossiemouth team member, Karen Cox, said: "The children were so engaged. It was a brilliant way to bring the military down to the children's level and getting them involved in the military, but in an exciting way."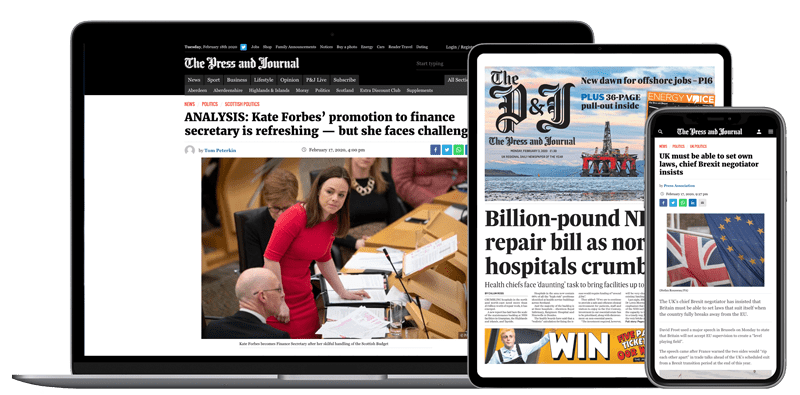 Help support quality local journalism … become a digital subscriber to The Press and Journal
For as little as £5.99 a month you can access all of our content, including Premium articles.
Subscribe