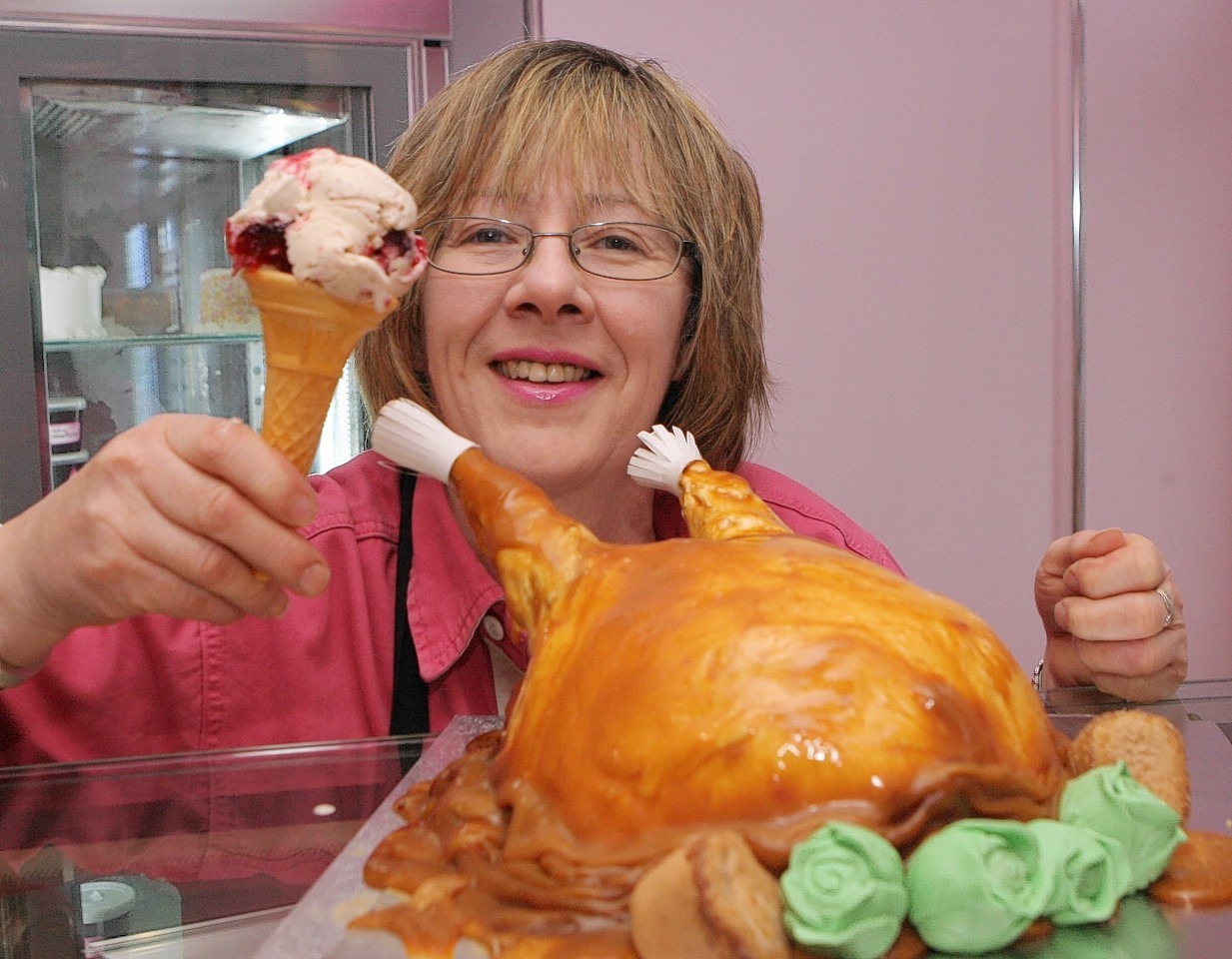 Gourmets looking for a new twist in Christmas lunch can go "cold turkey" this Yuletide, thanks to ice cream full of festive flavour.
The award-winning Fochabers Ice Cream Shop has produced a turkey and cranberry flavoured ice cream, and already it has passed the taste test with customers saying it is no turkey, but a Christmas hit.
Owner Sheila Gray, 53, has been making unusual ice cream flavours ever since she opened more than four years ago.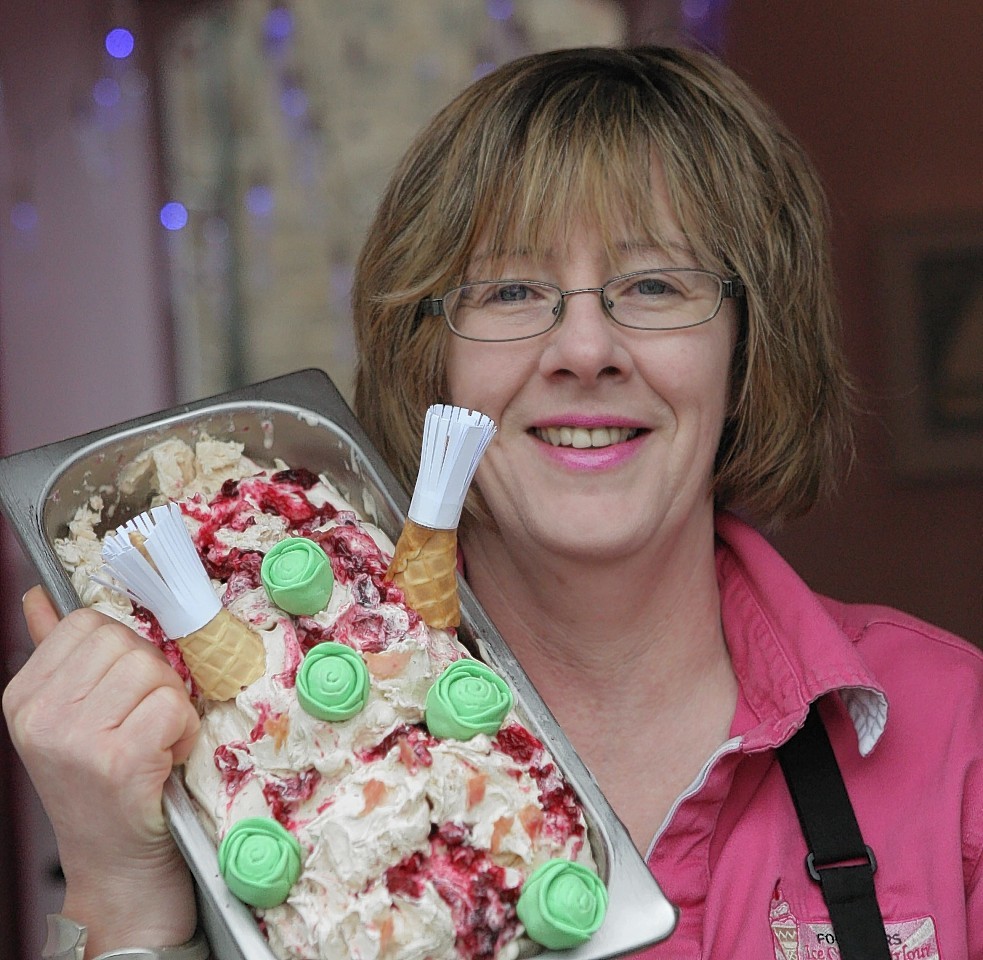 She said: "I started making the conventional flavours like chocolate which has won UK and Scottish awards from the industry.
"But then customers came in a gave me suggestions of what to make and it has taken off from there. I do a haggis and neeps, black pudding, blue cheese and pear, curry and poppadum. And for those who have over-indulged, I have even created a detox ice cream made with beetroot, raspberry and ginger.
"It really is quite simple to make. I cook the real ingredients and then blend them with ice cream mix and hey presto. I cooked the turkey and then made a cranberry compote and rippled it through the ice cream.
"Customers really like it but I will only make this at Christmas. I am really busy just now producing ice cream cakes. There is of course the turkey shaped one, but the most popular, even more so than Santa, is Olaf from the Disney movie 'Frozen' and penguins believe it or not."
Her next idea is for Hogmanay when she is going to make Hot Toddy ice cream with whisky and honey.
Many of her customers come from far and wide just to buy her ice cream.
One client is Linda MacLeod, from Muir of Ord, who performed a taste test on her latest visit.
She said: "It is deliciously creamy and the taste of turkey and cranberry really comes through. It is a bit like a cheesecake, nice and tangy. I would highly recommend it."