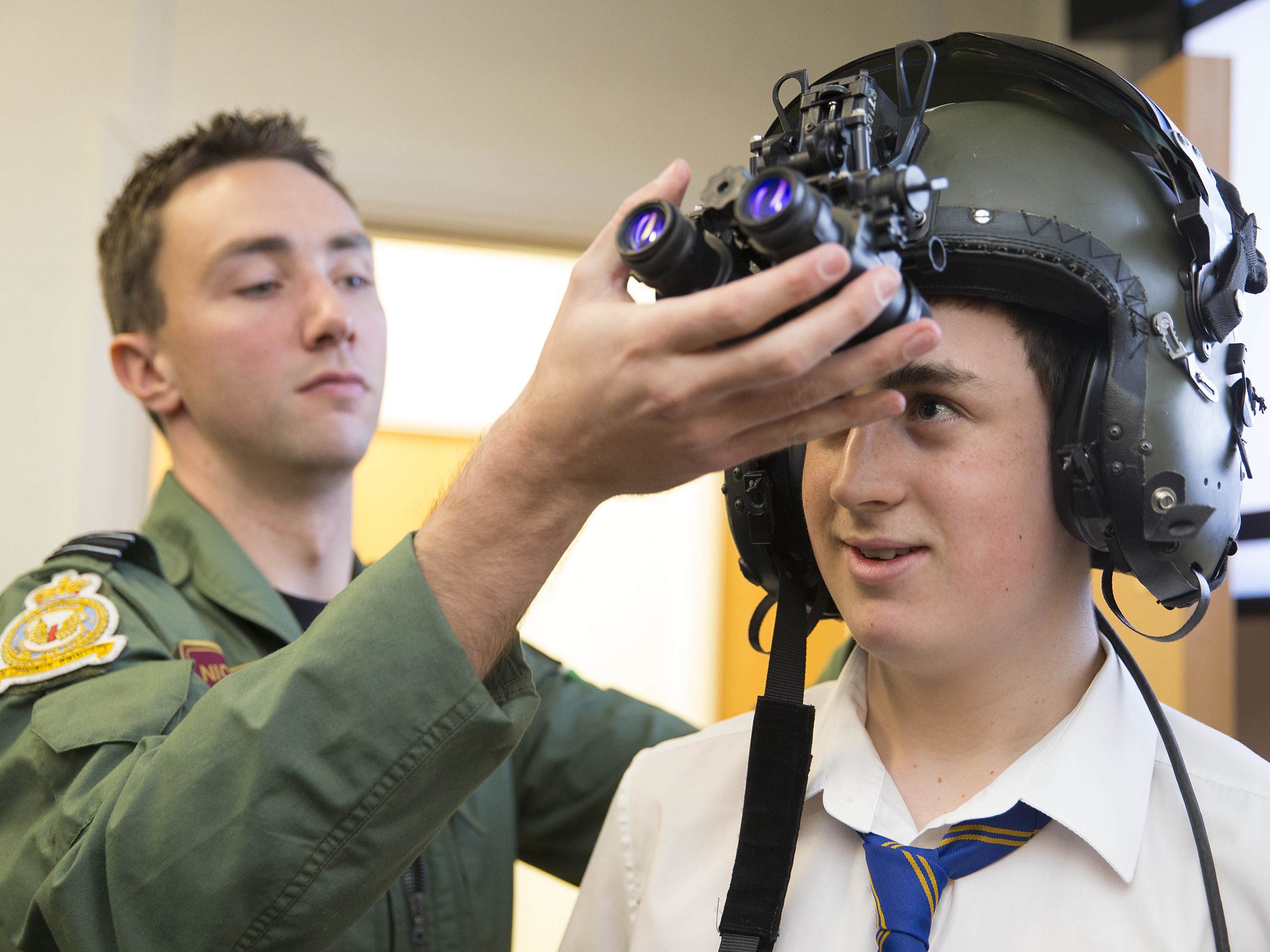 Local children were given a chance to go behind the scenes at RAF Lossiemouth and learn more about the military life.
The Lossiemouth High School and Forres Academy pupils have grown up with the air base as a neighbour, but had little idea about what went on inside the perimeter fence.
They got the chance to meet and interview various station workers, including Wing Commander Roger Elliot, of II (Army Co-operation) Squadron and the Station Warrant Officer Bernie Morrell.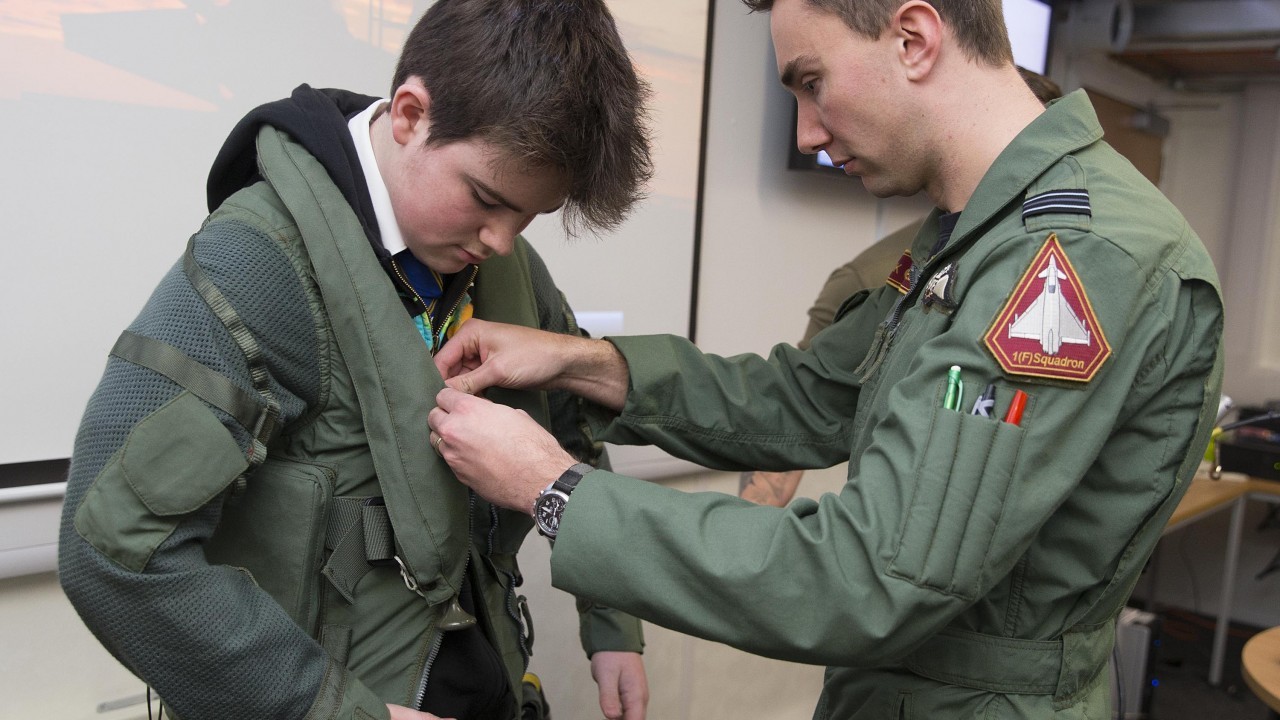 The visit also allowed the youngsters to tour a Typhoon aircraft and get hands-on with some of the sophisticated equipment used by the armed services.
Debbie Russell, a teacher at Lossiemouth High, said: "This was a wonderful opportunity to get a feel for what it is really like to be in the RAF, and I have no doubt we have some young people in our school who will be rethinking their career choices at the end of secondary school."
Forres Academy deputy head Mike Burchell added: "It was a fantastic day. I really enjoyed it, and the pupils certainly had a great day. It was valuable for the pupils to see the wide range of career opportunities that exist in the RAF and to get a sense of the family spirit that comes from the armed forces.
"The talks from the personnel gave the pupils inspiration and some really good life messages about being motivated, having respect and integrity."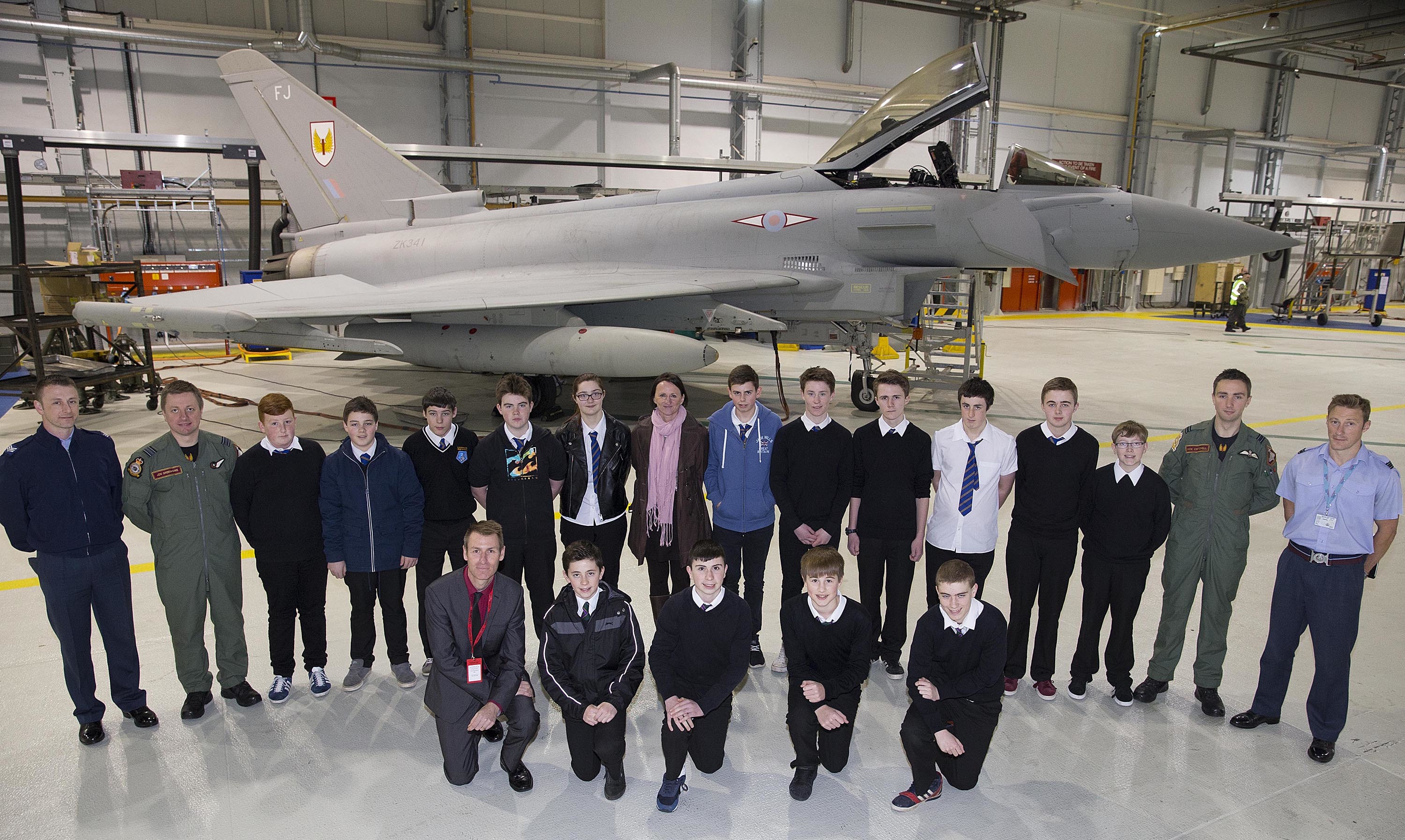 This visit formed part of RAF Lossiemouth's wider efforts to engage with the local community, and is part of a newly formed programme of events, designed to introduce young people to the way of life and ethos of the Royal Air Force.
The visit took place as the latest phase of Exercise Joint Warrior was announced.
The biannual UK, Nato and Allied forces training exercise will take place from April 13-24.
RAF Lossiemouth will host air and ground units from the US Navy, US Air Force and German Air Force – with the prospect of the Royal Canadian Air Force and France's naval air army, AeroNavale also taking part.