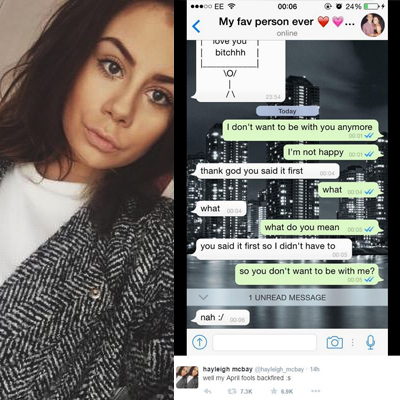 A Moray woman's April Fools' Day text to her boyfriend asking to break up backfired when he responded that he agreed.
Hayleigh McBay was hoping to catch her other half off guard with a WhatsApp message shortly after midnight on April 1 saying they should cut ties.
But her partner David Clarke was being fooled and responded "thank god you said it first".
Hayleigh, then tweeted out a screengrab of the conversation which received thousands retweets and favourites.
She later went on to clarify that her boyfriend was simply playing along and that they are still together.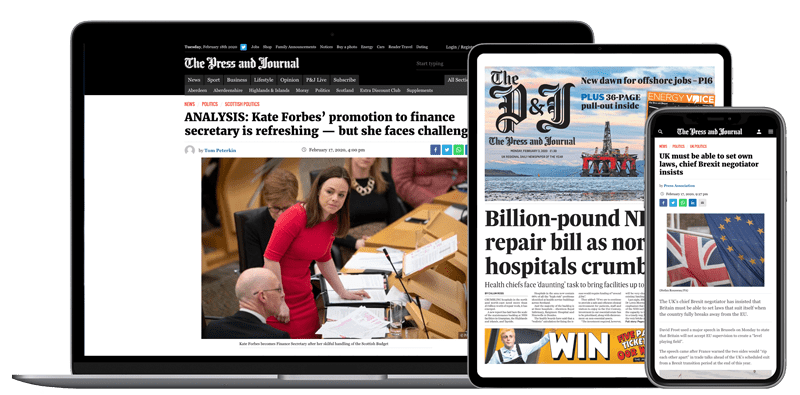 Help support quality local journalism … become a digital subscriber to The Press and Journal
For as little as £5.99 a month you can access all of our content, including Premium articles.
Subscribe