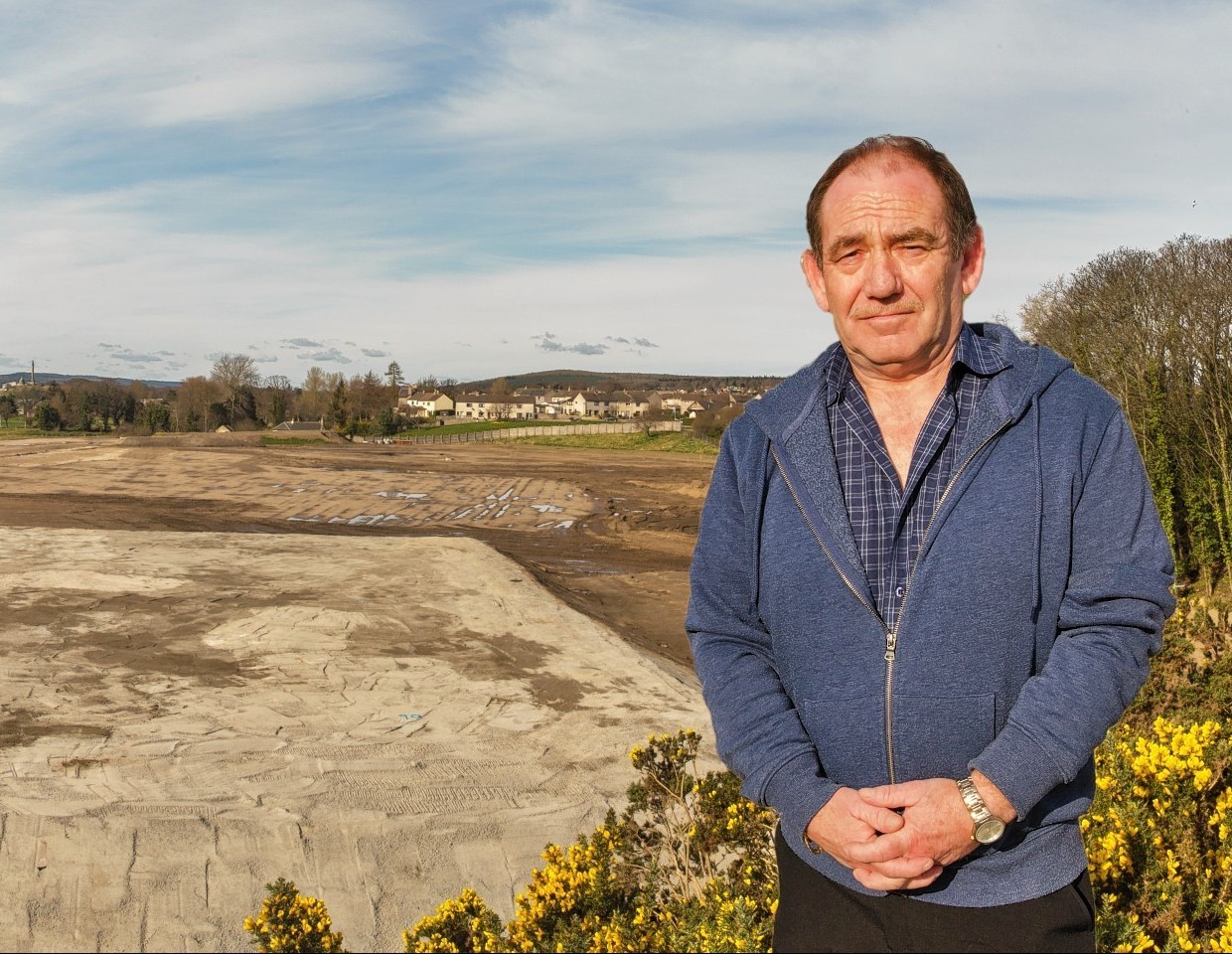 Sports fans in Elgin will see the number of football pitches in the town almost double once major development works have been completed.
Council chiefs have sought to allay concerns that Elgin will be left short of pitches given works being carried out at Deanshaugh playing fields.
The area is currently being used as a works site for the town's flood alleviation scheme with the pitches, which have not been used since 2005, due to be brought back into use once the job is finished.
However, it has now emerged that one pitch is set to become a permanent car park to cope with players and visitors at the playing fields.
The car park plan was condemned by Elgin City FC chairman Graham Tatters, who said the town was in "desperate" need for pitches.
But Moray Council has stressed that three new full-size pitches – plus training facilities – to be built at Deanhaugh once the flood scheme is in place will leave Elgin with seven pitches overall.
The local authority has also stressed that the new playing fields , being developed by Royal Haskoning DHV, will be up to professional standards.
A Moray Council spokesman said: "There were previously four sub-standard pitches at Deanshaugh. The three new full-size pitches will be to SFA standards, and the training pitch will help prevent wear and tear on the full-sized pitches.
"Planning rules dictate that car parking has to be provided for such a facility."
He added: "The lack of formal parking arrangements caused problems in previous years, particularly for those living in nearby residential streets, and the provision of off-street parking is an integral part of the overall development."
The council's education and resources manager Nick Goodchild added: "Drainage has been a problem at Deanshaugh in the past and with the new pitches measures will be taken against that. It will be treated as a sports facility."
Elgin Community Council chairman Alistair Kennedy is also against the fourth pitch being turned into a car park.
He said: "We understand the need for parking, but we believe it should be on another site rather than at the expense of a pitch.
"We just feel where there is space for a fourth pitch that's what it should be used for.
"We are seeking opinions from residents, and whether they are for or against the idea we would urge them to get in touch."