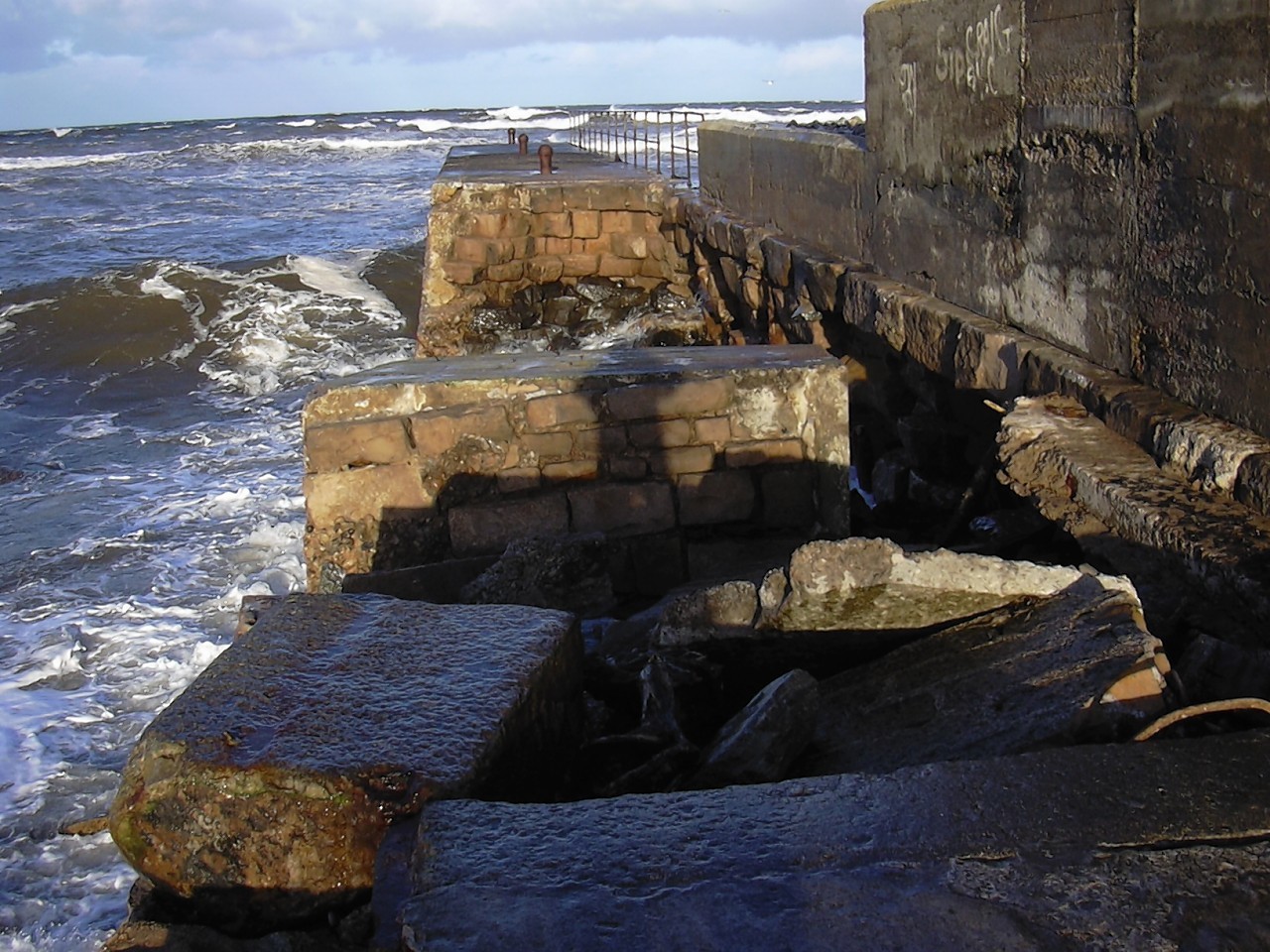 A conclusion is expected next week about who will pay to repair a storm-damaged pier at a Moray village.
A 40ft section of Portgordon's East Pier collapsed during a blizzard shortly before Christmas and has since continued to deteriorated further.
The structure, which was decommissioned in 1947, is owned by the Crown Estate.
However, Moray Council has responsibility for coastal protection. A meeting has now been called in the village's Lampie House for Wednesday, March 26, when all the interested parties will attend.
Village resident Pringle George, who will co-host the meeting along with Moray's MSP Richard Lochhead, stated that urgent action was needed.
She said: "You can't even sail a small boat out of the harbour because it's blocked up from stones falling from the pier and by the shingle that's washing up.
"If repairs are not carried out, the water could make inroads to the houses that back on to the harbour.
"It's also looks very bad. We're trying to attract tourists to the area and the sight of the collapsed pier does absolutely nothing for the village.
"There's been a lot of toing and froing over the past few months about who is going to pay for things.
"But now an official report has been prepared which assesses the damage, so hopefully we're going to see some progress at the meeting and announcements will be made."
Representatives from both Moray Council and the Crown Estate are also set to attend the meeting, which starts at 7pm.
During the storm on December 5, village residents reported that up to 2ft of water was flowing down Stewart Street – almost at the height of the sea wall. The pier has since been sealed off and signs have been erected to alert the public of the dangers.