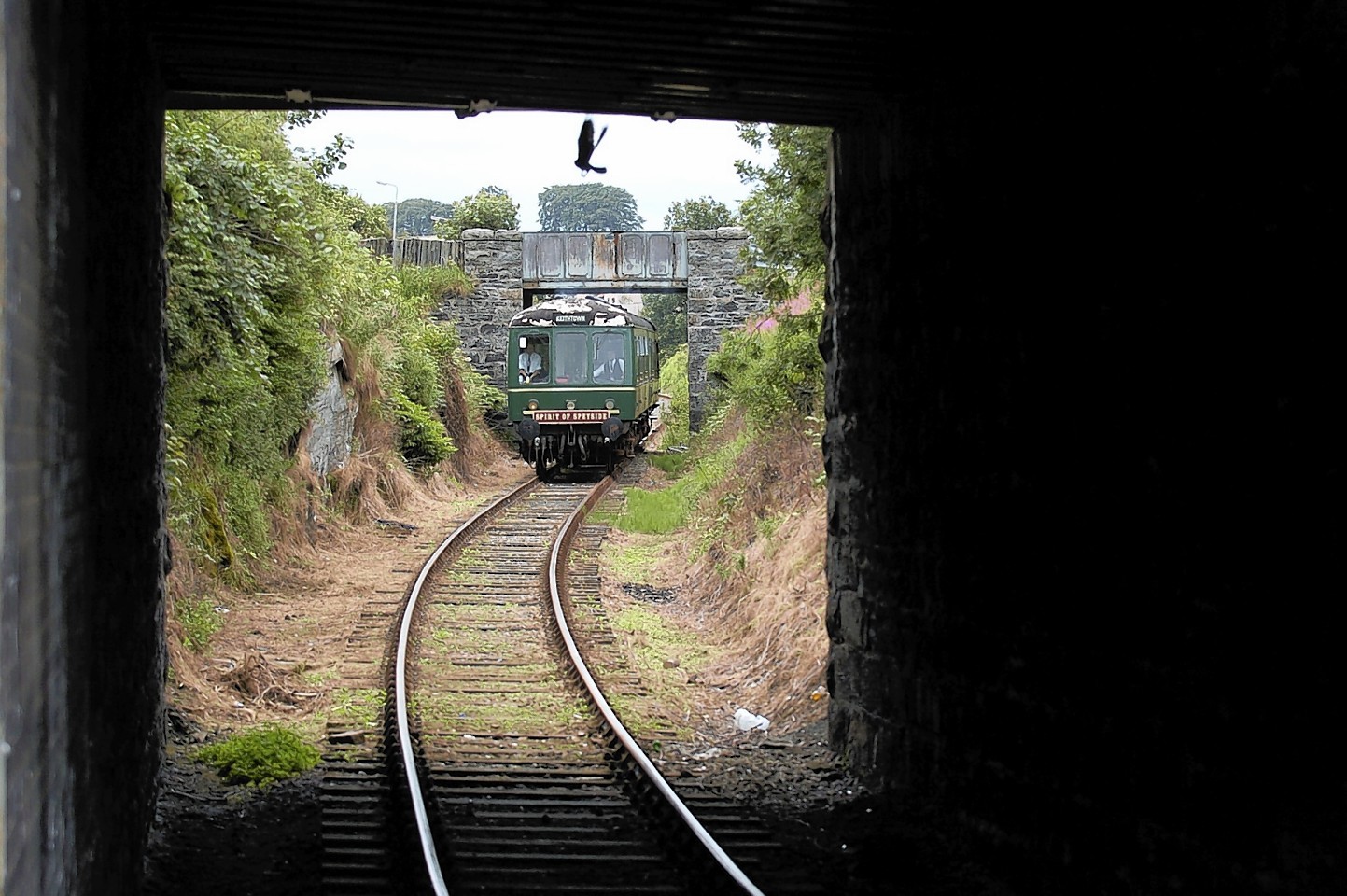 A campaign has been launched to try to convince transport chiefs to reconnect a volunteer-run railway in whisky to the main network.
The Keith and Dufftown Railway Association (KDRA) was formed to preserve the service between the two communities after it was axed by British Rail in 1991.
The first train ran between Dufftown and Drummuir in July 2000 and the 11-mile route has grown in popularity ever since.
The volunteer group now wants to exploit its potential for boosting tourism.
By re-establishing a direct link from the KDRA station in Keith back to ScotRail's mainline platform at the top of Station Road in Fife-Keith, Dufftown-bound passengers would not have to make a 20-minute walk.
Moray MSP and Environment Secretary Richard Lochhead has already held talks with Transport Scotland officials to discuss the railway association's proposals.
KDRA chairman, Rod Furr, said: "We are attempting to get back into Keith station, simply so we can tie-up with the mainline trains.
"The old Glen line platform still exists at ScotRail's station and to get into that platform would mean we could provide a connection for some of the trains on the Inverness-Aberdeen line.
"The thing about tourism is, you have to make it worthwhile for them to come to the area and it has got to be relatively easy to do so.
"Getting into Keith main line station is a simple improvement on our services with the potential for wider destinations for tourism in this particular area, which is the hub of the whisky trade.
Mr Lochhead said: "The railway operates regularly from April to September and the association lays on some fantastic special events, such as a Ghost Train around Halloween and the Santa train in December.
"The association report an increasing turnover and their aspirations to expand are exciting both for the railway and tourism in Moray."
A Transport Scotland spokesman said: "We were happy to hear from the Keith and Dufftown Railway Association about their aspirations for the preserved line and have agreed to share these with relevant partners within the rail industry."