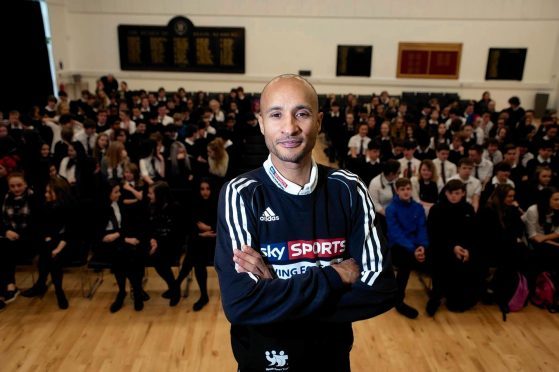 A Scottish sporting hero yesterday rallied a crowd of youngsters at a Moray secondary school into chasing their dreams during an impassioned speech.
Commonwealth games athlete Steve Frew secured Scotland's first gold medal in gymnastics in the history of the contest in 2002, and has represented his country more than 100 times in international competitions.
Since then the 42-year-old has used his personal story to inspire school pupils into making the most of themselves, and yesterday the sportsman shared his motivational message with S3 to S6 pupils at Elgin Academy.
The trip was arranged by PE teacher Paul McAvinue, who said pupils had offered some "phenomenal" feedback on the session.
Mr McAvinue said: "Steve Frew is an inspirational individual, and he visited the school to motivate pupils to do better in their own personal development.
"I think the pupils came away from his presentation very impressed, the feedback we got from them was just phenomenal.
"They were bowled over by his story, and I hope it makes a positive impact on the rest of their lives."
Though Falkirk-born Mr Frew's talk was especially well received by the school's sporting hopefuls, Mr McAvinue said his message could be applied universally.
He added: "It was all about learning from setbacks, and how to get the best out of yourself.
"Pupils who might not be sporty were still able to get a lot from it.
"Mr Frew's message was one that could be applied to all walks of life."
The sporting legend also spent time with a group of S4 pupils who are in the midst of a sports coaching and leadership course, which involves taking nearby primary seven pupils for basketball classes.
Mr McAvinue said the gold medallist was so impressed by the enthusiastic response he received at Elgin Academy that he planned to keep tabs on pupils' progress and perhaps attend the school's awards ceremony in June.
"Mr Frew was really excited by working with the pupils, and by the reaction of the children," he said.
"He hopes to work with us again."
Frew was an key figure in securing the Commonwealth Games for Glasgow in 2014, and served as a commentator for the BBC on gymnastics events during the 2012 Olympics. He tours schools as part of a scheme run by Sky Sports.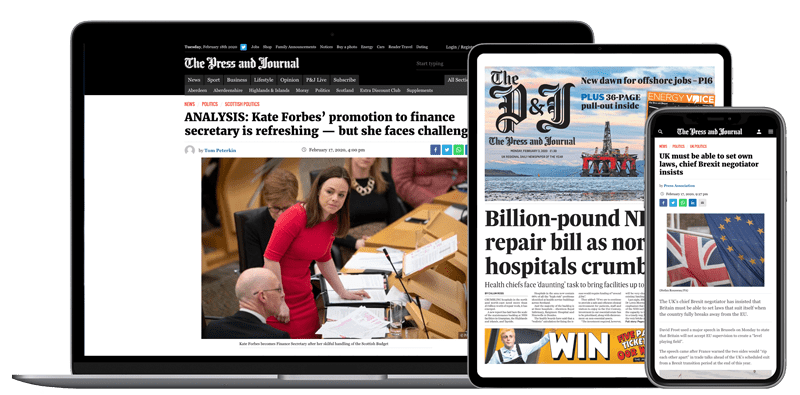 Help support quality local journalism … become a digital subscriber to The Press and Journal
For as little as £5.99 a month you can access all of our content, including Premium articles.
Subscribe