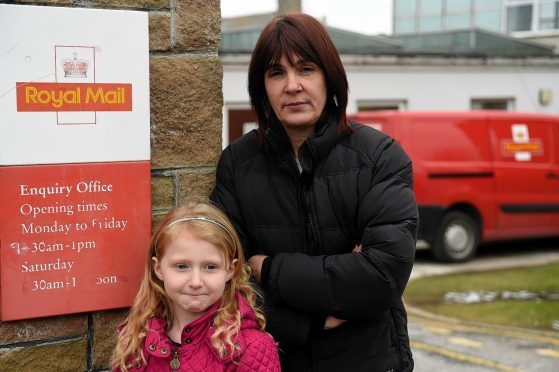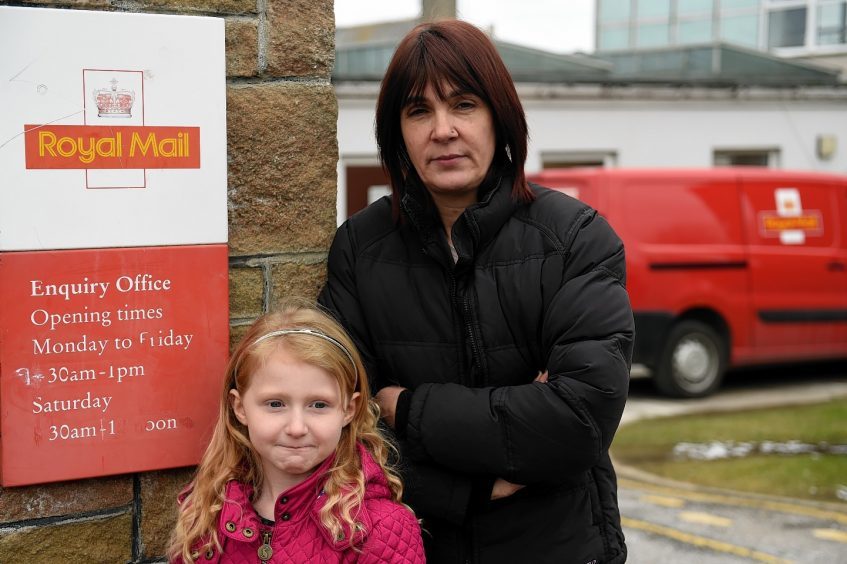 A Lossiemouth mum has launched a crusade to dissuade Royal Mail from closing the town's delivery office.
The firm has announced plans to relocate the collection point to Elgin this spring, leaving residents with a 12-mile round trip to pick up items.
Royal Mail said the move had been imposed upon them by a decline in people sending letters, and increasing competition from other parcel delivery groups.
But outraged shop worker Fran Mitchell fears Lossiemouth is becoming "a ghost town", and has launched a petition urging Royal Mail to consider a U-turn.
The 45-year-old said: "This will really hit our pensioners, and young parents on a low income.
"Those that don't drive will have to get the bus into Elgin just to pick something up, there's been a lot of negative feedback about the idea.
"It feels like Lossiemouth is turning into a ghost town, this is just a major blow for the community.
"I hope my petition will highlight those concerns, and get Royal Mail to listen to us."
Ms Mitchell also questioned a lack of consultation prior to the organisation announcing plans to axe its Lossiemouth delivery office.
Her online petition has already received the backing of hundreds, and now she is keen to distribute paper copies around the town's shops.
Ms Mitchell added: "The response has been overwhelming, some of the comments I've had from people it will affect have been really sad.
"This just seems so wrong."
Royal Mail maintains that relocating its delivery office to Elgin will "increase the efficiency of its operations".
And the body vowed to discuss the move with residents over the coming months before it comes into effect.
A spokesman said: "As a commercial business, Royal Mail is operating in a market where letters are in structural decline and where there is competition in letters and parcels.
"The Lossiemouth office is no longer fit for purpose, as we now deal with many more parcels.
"All services, including picking up mail, will transfer to Elgin delivery office, which has increased opening hours and improved facilities for customers."
The firm also stressed that arrangements can be made to leave undelivered post with neighbours.
The 11 staff members who currently work at the Lossiemouth office will retain their jobs.