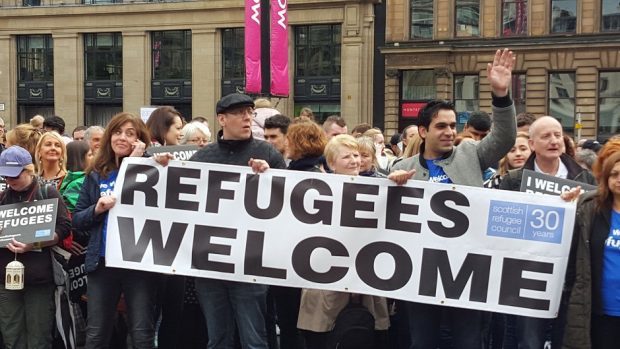 Final preparations are being made for the arrival of a group of Middle Eastern refugees in Moray.
Four families from Syria are expected to settle in Forres within weeks.
The Moray Community Planning Partnership collective has been coordinating efforts across local NHS, police and council groups to ensure their transition is as "smooth as possible".
Representatives will meet the refugees from the airport later this month, and help them settle into their new homes and flats.
Moray Council has outlined its plans to help the refugees settle.
A council spokesman confirmed the body's commitment to playing its part in helping those affected by "the biggest humanitarian emergency of our generation".
Planners decided to house the families near each other in Forres, based on the town's housing stock and the availability of school places.
The group's Laurence Findlay said: "The families are going to need time and space to adjust to living here, and the partnership has been working together to try to ensure that this all goes as smoothly as possible for them."
The incomers will receive a welcome pack, with vital local information translated into Arabic.
And the Moray Supports Refugees charity group has appealed for any residents who can speak the language to come forward and help make the refugees feel more at home.
The council has also moved to reassure residents that the refugees have been thoroughly vetted, and pose no terrorist threat.
The Home Office will screen every individual looking to settle in the UK, to ensure that they don't pose a security risk.
Under the UK Government scheme, they will be granted five years humanitarian protection after which they can decide to either return home if it is safe or apply to settle here.
Aberlour reverend Shuna Dicks has helped stockpile donations for the refugees.
She said Moray's response to the crisis situation has been "heartwarming."
Rev Dicks added: "I receive almost daily phone calls from people offering clothes, camping and household goods.
"A warm welcome is something our new neighbours can expect"
Forres residents hope to stage a welcoming lunch for the families after they arrive.
The Home Office and Department for International Development will cover the costs of homing the refugees.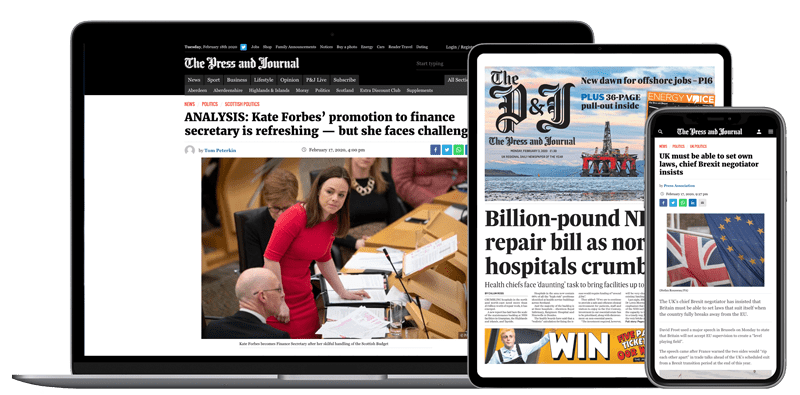 Help support quality local journalism … become a digital subscriber to The Press and Journal
For as little as £5.99 a month you can access all of our content, including Premium articles.
Subscribe