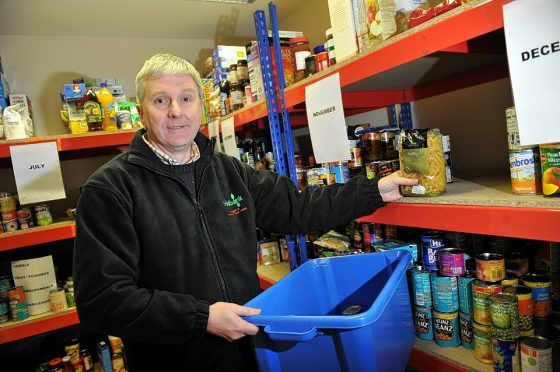 A Moray charity will begin a healthy eating holiday club to ensure the area's poorest children don't go hungry while school is out.
The Moray Community Food group has received a bumper £10,000 grant from the National Lottery's Awards for All programme to launch the pioneering scheme.
The food bank has formed the plan in an effort to combat "holiday hunger" over the Easter holidays – when families whose children receive free meals at school struggle to keep them fed during breaks in the term.
The initiative will be run in conjunction with The Loft youth project in Keith.
Moray Community Food's project manager, Mairi McCallum, said: "Through the food bank, we are aware that families who receive free school meals for their children face difficulties during holidays.
"We find that our referrals go up then, as more people rely on food parcels.
"This club will offer these children a healthy meal, as well as fun activities like cooking, art and dancing classes."
The club is for primary school aged children, and will run on Tuesdays, Wednesdays and Thursdays during the holidays from 10am to 2pm.
Children will be offered a healthy lunch while taking part in a range of pursuits.
Food bank manager Andy Walker added: "The public has been incredibly generous in terms of giving us food, but we rely on funding donations like this to purchase fresh food and get projects like these off the ground.
"We want to make sure these children can still eat healthily while they are off school."
People interested in applying for the scheme should contact the food bank on 01343 208293.