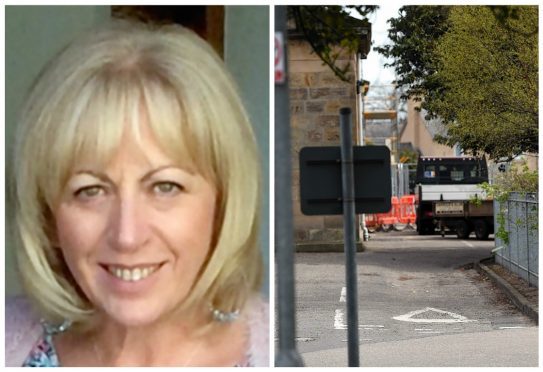 Two Speyside primary schools have been left without a head teacher – after theirs was appointed to lead a new school in Elgin that will have just 12 pupils.
Mary Smith will depart her role as paired head teacher of Inveravon and Knockando primary schools – which have a combined roll of roughly 60 pupils – to oversee the development of a new establishment in the region's biggest town.
Mrs Smith's position at the two rural primaries is now being advertised and the council hopes to fill the role by the start of the 2016-17 school term in August.
The new building, in the Linkwood area of the town, is expected to be complete by August 2018, and the local authority has approved a scheme in the meantime, whereby children who are in the catchment area will take lessons in rooms on the East End Primary School campus.
Last week however, it emerged that only a dozen children have been enrolled at the new school from a potential roll of 52.
Parents who made placing requests to have their children educated elsewhere said that they did so because of uncertainty about the construction of the new building, and a desire to have them attend the same school as siblings.
And some East End parents have said that concerns about having to split facilities between two pupil groups also played a part.
The council hopes that appointing "one of Moray's most successful head teachers" to oversee the new school's development will inspire confidence in parents.
Mrs Smith said: "Being involved in the creation of a new school is a hugely exciting opportunity to get things right from the very beginning.
"I very much look forward to working with the children, their parents and the local community to identify our philosophy.
"That will provide us with a powerful starting point on which to set the foundations for a 21st century learning environment."
Moray Council's director of education and social care, Laurence Findlay, added: "Mrs Smith is the ideal person to set up a brand new school from scratch and will bring innovation and creativity to the role."
She became head teacher at Inveravon Primary nine years ago, and assumed responsibility for Knockando Primary under a paired arrangement in 2008.
Last night George Alexander, deputy chairman of the children's committee, played down any concerns about the impact her departure will have on the two schools she is leaving.
Shortages of teachers reached critical levels in Moray last year, with the region battling to fill 60 vacancies at the start of the school term.
But Mr Alexander was confident a replacement would run smoothly, adding: "Mary Smtih won't be going until August, the job will be advertised and we will see the applications.
"It's a new school and someone had to be appointed.
"So I don't see the problem."