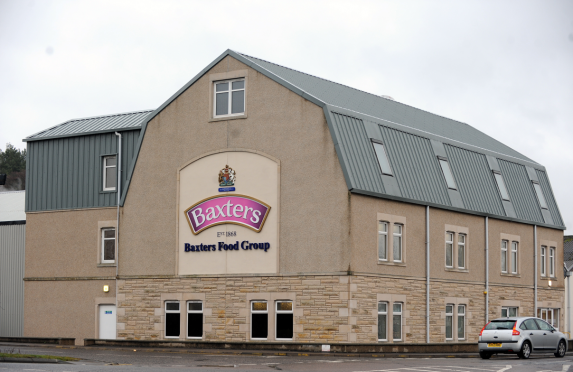 Highland and Island Enterprise and Skills Development Scotland have stepped in to support Baxters staff at risk of losing their jobs.
Advice has been given to employees at the Fochabers-based factory about how to deal with being made redundant and finding new work.
Highlands and Islands MSP David Stewart has written to the Scottish Government to ensure the company and staff are being supported, following conformation of imminent job losses.
He said: "Initially we were advised that Baxters of Fochabers was looking at shedding up to 80 jobs as they went into a period of transformational change to make the company more competitive for the European market.
"I understand that the redundancies will take effect over the next two years with 16 workers going initially.
"Support will continue throughout this two-year period and I hope that those made redundant can diversify and find other employment."
A partner action for continuing employment (PACE) has been set up, which offers advice and support to firms and employees affected by redundancy.
Earlier this month, the company's executive chairwoman, Audrey Baxter, blamed tough trading conditions for the move that will affect staff across Europe.
Fochabers Lhanbryde councillor Sean Morton said: "I share my colleague Dave Stewart's relief that steps will be taken to help those losing their jobs to train and find new work.
"This is obviously personal to me. Being local, I know a lot of the people at Baxters and I know how loyal they are to the company.
"They still can't believe they are having to go through this at all. It's one of the most successful Scottish brands and it's laying off local workers – it's not right.
"I've had a number of worried employees tell me they don't think they are allowed to join a trade union. I've had no response from Baxters about whether that's the case, but my advice would be to join a union if they can."
Baxters was invited to comment yesterday but declined.