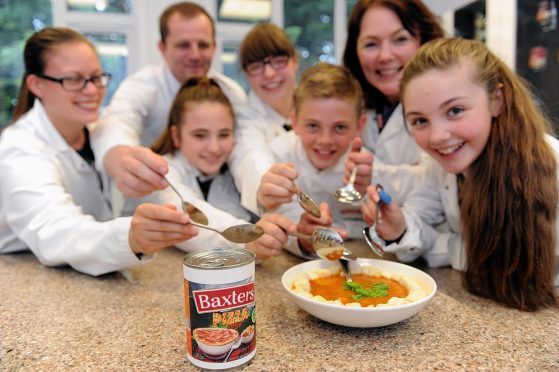 The Pizza Soup Crew from Milne's High School in Moray turned their innovative recipe into a real dish with a touch of pizzazz yesterday.
The Fochabers pupils came top of the class in Baxters' annual challenge for youngsters last month.
Daisy Wiles, Rebekah Lee, Thomas Hopkins, Joanna Walker and James Gillies composed an advertising rap for their creation.
Then, at the retail company's home, the S3 pupils saw their recipe made and tinned professionally with its own labelling wrapped round the outside.
Thomas said: "We had to come up with lots of ideas. I came up with strawberries and cream before we decided on pizza.
"We just thought of all the things that would go into it. There were croutons for the crust, bacon and colourful vegetables like celery, yellow peppers and carrots."
Cheese, tomato puree and oregano were also included in the recipe to give it an authentic Italian pepperoni pizza flavour.
Electronic beats were added to a stop-motion animation for the team's advertising rap, which began: "One, two. One, two. We're the Pizza Soup Crew."
A limited edition of the soup will now be made at the factory in Fochabers.
The firm's development chef, Warren Lawson, was sufficiently impressed with the pupils' enthusiasm and recipe that he joked he might borrow it for himself.
He said: "It really does taste like pizza. It's easier to get behind an idea that you like, but their enthusiasm really shone through.
"Maybe I'll steal the idea."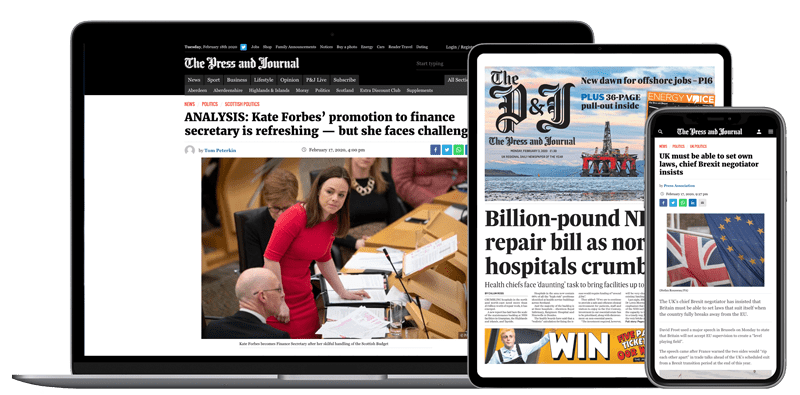 Help support quality local journalism … become a digital subscriber to The Press and Journal
For as little as £5.99 a month you can access all of our content, including Premium articles.
Subscribe