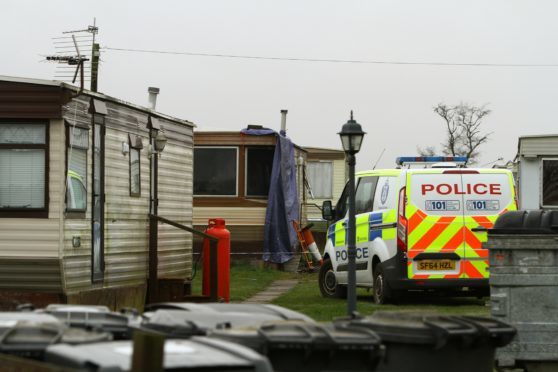 An elderly man has died in an horrific fire in Angus, leading to calls for urgent tightening of Scottish caravan safety regulations.
There were frantic but ultimately unsuccessful efforts to rescue the 81-year-old after his home was engulfed in flames on Tuesday night.
Residents in the tightly-knit Woodley caravan park community were yesterday said to have been left "devastated" by the death.
Arbroath West and Letham Independent councillor David Fairweather said it would be important to discover whether there had been safety failings.
"First of all, my thoughts go out to the gentleman who lost his life in this tragedy," he said.
"Angus has seen a considerable increase in residential caravans in recent years and a previous incident in the county led to a significant tightening of rules of how these sites are managed and the standard of caravans and facilities on offer.
"We need to establish if this was a tragic accident, and if neglect was a factor.
"I would like to see a greater inspection and enforcement regime that ensures these caravans are fit for purpose and habitable, especially if vulnerable people are staying in them."
A fatal fire at another Angus caravan site in 2007 led Angus Council to develop tight controls for residential caravan sites.
Following a detailed investigation, a fatal accident inquiry found that Petr Adamik, a migrant worker living in a caravan at Marywell, just outside Arbroath, died from smoke inhalation during a fire started in a refrigerator located externally between two caravans.
Two years later, in 2009, Vladimir Kuracka, a seasonal worker living at Woodley caravan park was rushed to hospital suffering from severe burns to his legs and feet.
The 2007 fatality, and the rise in the number of caravans being used to house agricultural workers in Angus, prompted a review and consultation by the council and the introduction of comprehensive rules for the quality and management of sites.
The latest incident has left residents stunned.
One woman, who asked not to be named, said she saw other residents at the Woodley site battling to get into the burning caravan.
She said: "The guys who live here were trying to get in to save him but they couldn't.
"Firefighters who arrived really tried their best to save him but though they managed to get in, it was too late.
"All the people who live here are completely distraught.
"Everyone around here used to help him out. It is like a family here."
The badly damaged caravan, covered by a tarpaulin, remained cordoned-off on Wednesday.
A joint investigation by Scottish Fire and Rescue and Police Scotland is now underway.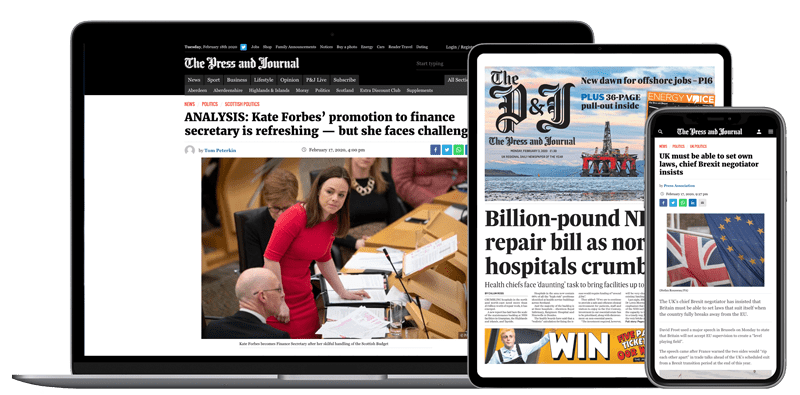 Help support quality local journalism … become a digital subscriber to The Press and Journal
For as little as £5.99 a month you can access all of our content, including Premium articles.
Subscribe