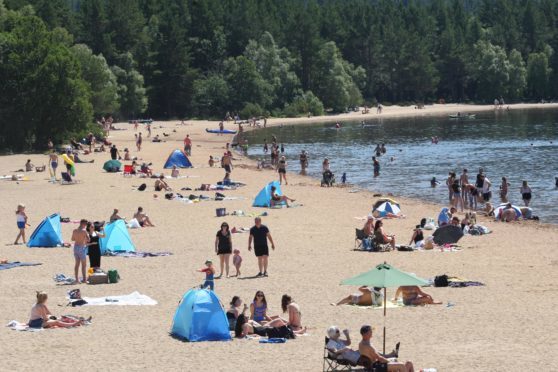 Forecasters say temperatures could break the record high this week.
Aviemore has been the hottest place in Scotland today, with the mercury hitting 30.9C.
The highest June on record in Scotland is 32.2C – set way back in 1893.
The highest temperature ever recorded in Scotland is 32.9C in August 2003.
And with more sunshine predicted for tomorrow, the Met Office has not ruled out beating either.
Simon Partridge, forecaster at the Met office, said: "It may still go a little bit higher before the day is out, but the temperatures are likely to be a touch warmer tomorrow so there's more chance of breaking that record then.
"We'll see quite a few 30Cs across Scotland, 31C in some places and there's a 20-30% chance of 31C so we're in the realms of beating the record."
The north has enjoyed some of the day's highest temperatures, with Drumnadrochit hitting 29.6C and Oban basking in 27C sun.
Braemar also reached 27.5C while Kinloss was around 24.9C. It was slightly cooler towards the coast, with Aberdeen between 21C-23C.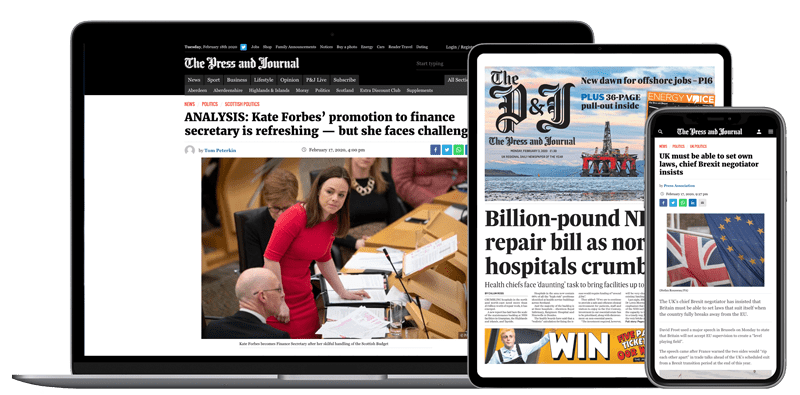 Help support quality local journalism … become a digital subscriber to The Press and Journal
For as little as £5.99 a month you can access all of our content, including Premium articles.
Subscribe