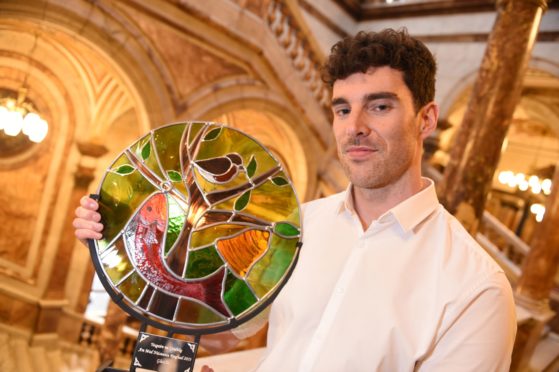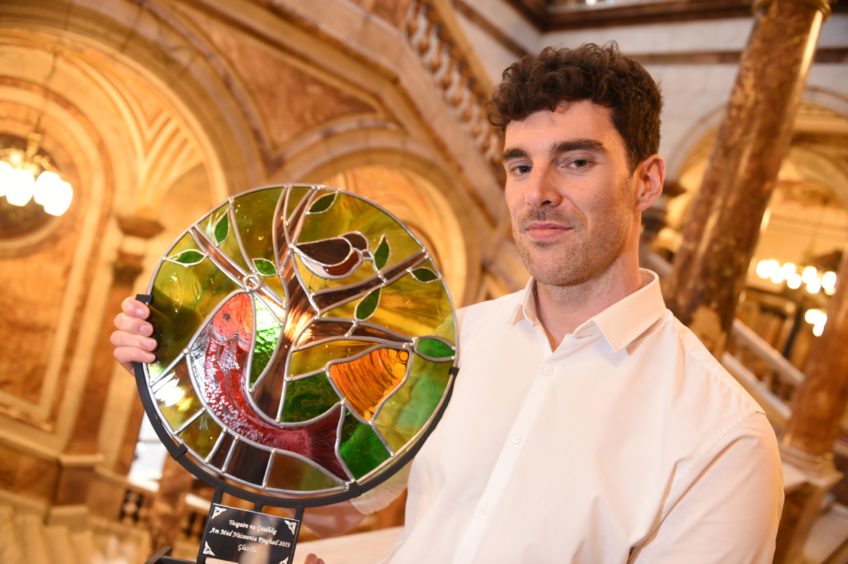 A 32-year-old singer from the Isle of Mull was named Gaelic Ambassador of the Year yesterday as The Royal National Mod got underway.
Dr Alasdair Whyte was awarded the prestigious accolade by MSP John Swinney for his continued commitment to progressing Gaelic language and heritage.
The young musician was previously awarded a Ph.D in Celtic and Gaelic by the University of Glasgow for his research on the place-names and history of his home island and also receiving a Lord Kelvin Adam Smith Research Fellowship award.
He  took home the Gold Award from the Mod in 2006 before going on to become an adjudicator for the annual competition.
Speaking to the Press and Journal, he said he was "honored" to have received the accolade.
"It's a real honour," he said.
"It is something that I certainly wasn't expecting but it's a lovely thing.
"My life would be infinitely poorer if Gaelic wasn't in it.
"Gaelic is at the heart of my professional life and my social life and my life is much the richer for it.
"I feel very fortunate to have the chance to promote our language and culture and raise the issues I care about most in this role over the coming year."
He added: "There is a chance to make a real splash in Glasgow in the city but also there are a huge amount of Gaelic speakers in Glasgow, around 10,000, so it's really appropriate that the mod is in Glasgow.
"It's a huge opportunity."
Presenting the award, Deputy First Minister John Swinney said: "One of the highlights of The Royal National Mod is the opportunity for us to present the Gaelic Ambassador's award to an individual who has contributed enormously to the nurturing, support, development and expression of the Gaelic language.
"This magnificent trophy is being presented with enormous pride to Dr Alasdair Whyte."