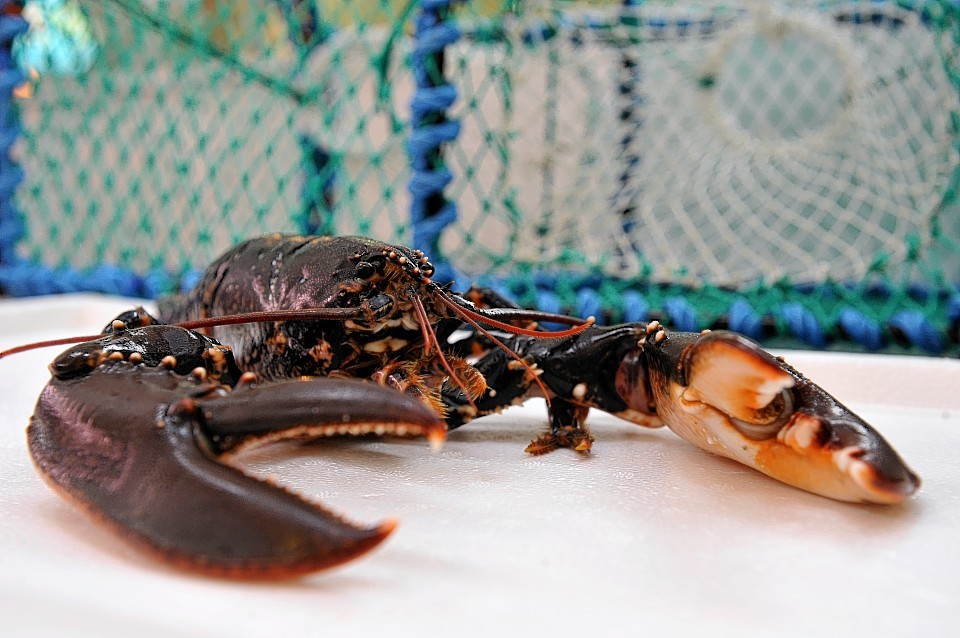 Inshore fishers have warned they are facing a crisis, rather than a "sea of opportunity", if and when the UK finally quits the European Union.
In a strongly worded "Brexit Situation Statement" Scottish Creel Fishermen's Federation national co-ordinator Alistair Sinclair claimed that the much-vaunted benefits of the break-up for Scotland's fishing industry were "only for the few".
The SCFF represents creel fishers and comprises nearly three-quarters of the country's inshore commercial fishing fleet.
Mr Sinclair said: "Those who stand to gain most from exiting the EU are wringing their hands in delight [sic] at the prospect.
"But let us consider those within coastal communities who stand to lose most, many with the real prospect of losing their markets and livelihoods.
"Scotland's inshore fleet of small fishing boats supplies Europe with the finest shellfish – widely acknowledged to be the best in the world, sourced from the 'best wee country in the world'.
"These inshore fishermen are facing a crisis never witnessed before. And the merchants that they supply are in utter despair at the difficulties that lie ahead."
He added: "Creel and dive fishermen working these small boats are horrified that the interests of the few owners of deep sea fishing vessels are being put above the interests of the many.
"Of Scotland's 2,089 fishing boats, 1,539 of them are under 10 metres (33ft) long – too small to go beyond the 12-mile limit that marks the edge of our inshore waters. They have little to gain and much to lose from Brexit.
"European boats are already excluded from our inshore waters, so there will be no new fishing opportunities for us after Brexit.
"Instead, there will be tariffs on our shellfish products and the strong possibility of our fresh produce going bad in the lorry parks of Dover as they wait to access Europe – our main market.
"Shame on the quota barons for saying Brexit is a sea of opportunities. Self interest and greed has been displayed in copious amounts, with little or no regard to those that may suffer."
Mr Sinclair added that UK fisheries management is in danger of returning to "the madness that existed throughout the years preceding joining the Common Market.
He said: "Due to the successive failings of UK and Scottish governments to implement effective management of our seas, the inshore waters are already largely devoid of commercially viable stocks of finfish – other than migratory mackerel.
"Shellfish are now the main target species, and we are witnessing signs that before long they too could decline dramatically as has been witnessed in some areas.
"We do not need tariffs and lengthy customs barriers as well."