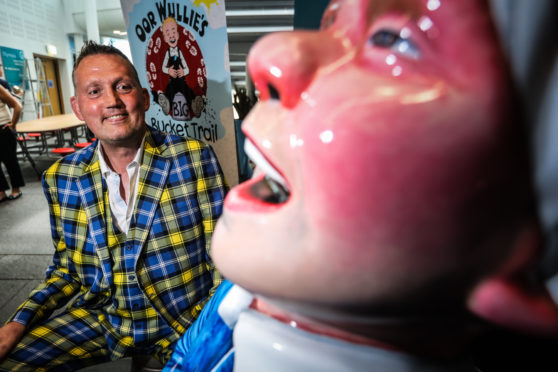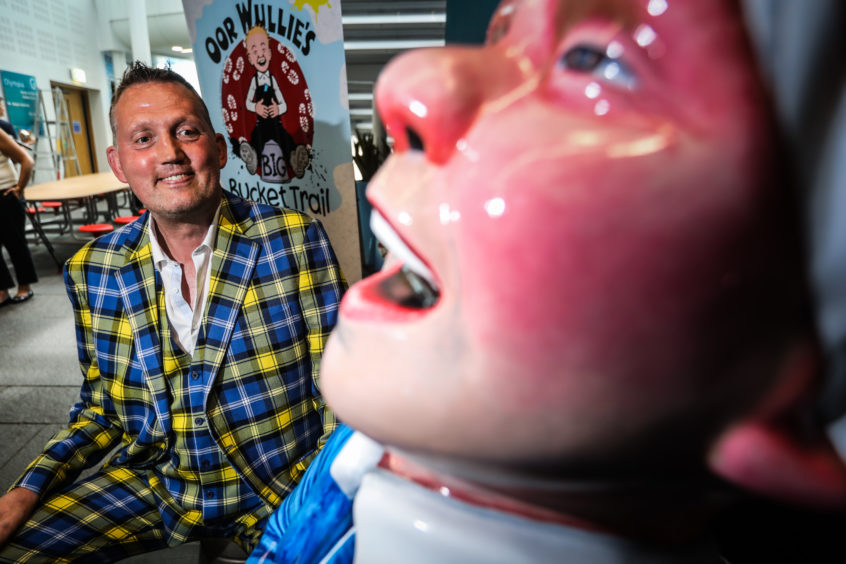 Doddie Weir has vowed to celebrate his 50th birthday next summer, as he continues his fight with motor neurone disease.
But the ravages of the terminal neurological condition are taking their toll on the 61-times-capped Scotland rugby internationalist, who has lost power in his hands, arms and neck and has suffered a series of setbacks in recent months.
The Borderer, who revealed he had been diagnosed with MND in 2017, is the subject of a poignant documentary later this week, which highlights the remarkable success of his My Name'5 Doddie Foundation, which has raised £4 million.
He met the Queen last year, while the rugby community has rallied behind the larger-than-life former player, who was famously described by the late Bill McLaren as resembling a  "mad giraffe" during his international career.
But the programme reveals he lost his mother to cancer this year, punctured a lung and suffered a head injury in an accident and almost choked after struggling to swallow a piece of toast, which led to him being rushed to hospital in the autumn.
Mr Weir said: "We were on holiday in Majorca  and I got some food stuck in my throat and had a little choking incident.
"If Kathy [his wife] hadn't been there and thumped me on the back, I'd have been in trouble, so I have to be aware of my condition.
"Next year is my 50th, in July, and it's my goal to celebrate it, but I do get more tired and I don't have the same power I used to have.
"I'm still here ducking and diving, but it is frustrating there's nothing there [in terms of treatment] to help patients.
"We've built a special toilet at my house, which helps me deal with my new situation.
"The day I don't need it any more, it can be picked up and taken to somebody else."
The documentary, presented by former Scotland star, John Beattie, covers Mr Weir's life since 2017, relating how his illness has deteriorated, though he has done his best to remain upbeat, whether in the gym, signing copies of his books or attending charity events with the help of such friends and former teammates as Scott Hastings, Gary Armstrong, Finlay Calder, John Jeffrey and Rob Wainwright.
He and Kathy have researched MND thoroughly, spoken to many doctors and even travelled to New York in search of fresh reasons for optimism, but they know there is no 'silver bullet' that will halt his decline.
Indeed, the programme ends with a domestic scene which will have many viewers reaching for their hankies.
Perhaps the most evocative tribute comes from the ex-England star, Will Greenwood, who visited Mr Weir at his home in the Borders.
He said afterwards: "It's a terminal illness, but he is going after it the same way he did in rugby – with humility, humour, dignity and a determination to leave a legacy.
"He is an extraordinary character and there's an overriding feeling that it [dealing with MND] is like playing him on a rugby field – you might end up with more points, but you will never beat him."
Doddie Weir: One More Try is on BBC Scotland on Friday, December 6, at 7pm.