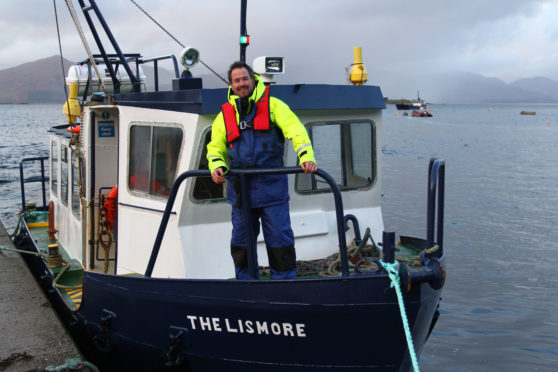 Plans are being organised to replace the ageing Lismore passenger ferry as it will fail to meet new safety regulations being introduced in coming years.
The ferry, operated by Argyll and Bute Council, is one of two which serve the island.
MV Lismore has operated the Port Appin to Lismore route since 1988, carrying passengers at regular intervals on the quicker crossing.
CalMac operates a vehicle service on the longer route from Oban.
In a bid to save money, the cash-strapped council is currently in talks with Transport Scotland to transfer the service into the hands of the Scottish Government.
However, officers have told councillors that work will need to progress in the meantime to replace the vessel. A new ferry will be required no later than January 2022.
The MCA is bringing in new regulations, following a review of the standards relating to older domestic passenger vessels, which are currently less stringent in some areas than those which are applied to new build vessels.
In a report before the Environment, Development and Infrastructure Committee on Thursday, members are advised that steps are being taken to purchase a replacement vessel, should it become necessary, estimated to cost around £500,000.
The committee has been asked to recommend that the council considers the capital resourcing required to replace the MV The Lismore should the transfer of ferries not be finalised before the 2020-2021 budget is agreed.
Robert Paton, Ferries Technical Officer, writes: "The option to modify the current vessel to comply with new regulations would involve significant costs with no guarantee of compliance to all new regulations. On this basis, modification is not considered to be a viable option and has been ruled out."
He continued: "Formal negotiations have now commenced with Transport Scotland and the Scottish Government minister with responsibility for ferries has indicated a desire to agree a transfer this financial year.
"Should the ferry transfer not take place in the first half of 2020, work would need to commence on a replacement for the MV Lismore to ensure continuity of service."
Discussions are ongoing with both Transport Scotland and CMAL regarding the
design, procurement and replacement of the vessel.
It is proposed that the new ferry will be based on the general outline of the
current vessel which has operated successfully since 1988.
Retaining the general outline of the current ferry will minimise any additional spend on the existing pier infrastructure at Port Appin and Lismore Point.