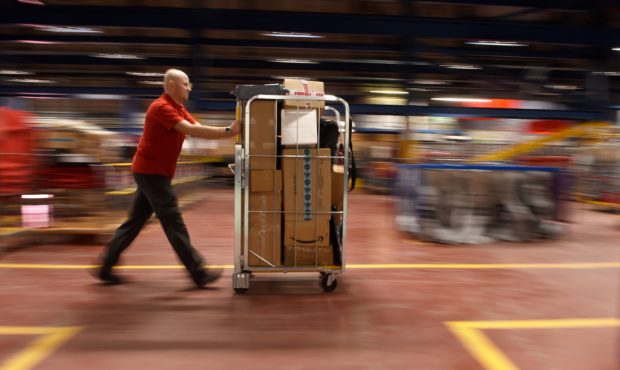 Scottish shoppers this Christmas have been stung by an extra £12 million in "unfair" additional delivery fees – tacked on simply because of where they live.
And research from the Scottish Parliament Information Centre (Spice) has revealed that consumers north of the border will have been forced to spend around £40 million more on delivery charges than those in the rest of the country during 2019.
Despite many products being advertised as having free UK delivery, communities in rural areas – particularly in the Highlands and Moray – are often subjected to additional fees when they reach the online checkout and enter their address.
Earlier this year the Advertising Standards Authority (ASA) issued new guidelines to retailers on the issue.
It warned that publicising free or set-cost delivery to anywhere in the country, then adding extra costs for people in certain areas, counts as misleading advertising.
The ASA has since begun issuing enforcement notices to the firms flouting the rules as part of its crackdown on the practice.
But Moray MSP Richard Lochhead, who has been a long-standing campaigner against the process, has called for additional intervention to help his case.
He said: "Westminster has the powers to put an end to rip-off parcel delivery surcharges for Scots but for too long now, successive UK governments have sat on their hands and done nothing.
"It is completely unjust that shoppers across Scotland are expected to fork out huge sums of money each year on these surcharges.
"Alongside my colleagues in Westminster I have led the campaign and repeatedly raised this issue with UK ministers but they have refused to listen, while delivery surcharges continue to hit the pockets of families across Scotland.
"It's time for the next UK government to take some real concrete action and get a grip of these sky-high surcharge fees."
A spokesman for the Department of Business, Energy and Industry Strategy said: "The Royal Mail provides a universal service at a standard price across the UK and businesses must show clear and up-front delivery charges so customers can shop elsewhere if charges are excessive.
"We are working closely with consumer groups to assess what more can be done to protect remote communities."
The businesses
Mr Lochhead has singled out a number of businesses which have caused some of his constituents to pay extra for home delivery.
One customer contacted Nottingham-based Smartcaddy to buy a £25 battery for a golf trolley as their website offered free UK delivery.
But they were then called up and asked for another £5 – as their free delivery offer did not include Moray.
Barnstormers, an equestrian goods website based in Hereford, offers UK mainland shipping for £2.95.
However it charges £4.50 for parcels up to 2kg in the Highlands and Islands, and £10.99 for anything heavier.
Elsewhere, work-wear firm HT Hughes wanted to charge a customer £12.90 for delivery to Moray, compared to £5.75 for the rest of the UK.
Mr Lochhead discovered that this was more than the £11.50 that residents in the Republic of Ireland are charged and in excess of the £12.50 it cost to ship to France.
All three firms were contacted for comment.