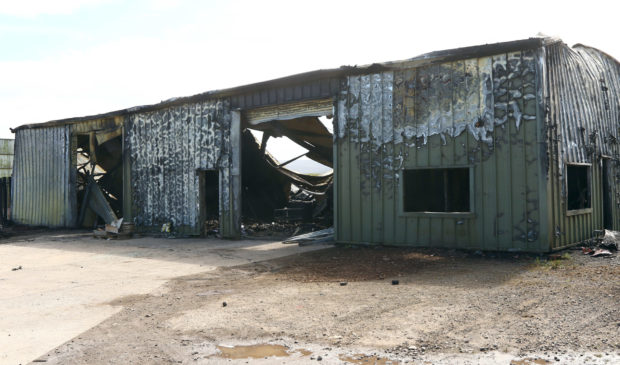 A blaze near Oban auction mart is not being treated as suspicious, police have confirmed.
Four fire crews battled into the small hours of Monday morning to bring the incident under control.
The flames took hold shortly before 4pm on Sunday afternoon and two crews from Oban, one from Appin and one from Dalmally all attended.
Nobody was injured as a result of the blaze, but the thick black smoke billowed high above the Argyll town as two commercial units on the site were damaged.
United Auctions confirmed that none of its buildings had been affected.
It is understood that letting units and a large industrial shed belonging to John MacAlister (Oban) Ltd fishing firm were damaged.
Police have said the fire is not being treated as suspicious but the cause remains unknown.
Crews began to depart the scene on Sunday evening with some remaining until the small hours dampening down the buildings to prevent any flare ups.
The final firefighters left at 3.44am on Monday morning.
Local councillor Julie McKenzie said she shared the concern of residents as the huge clouds of smoke emerged on Sunday afternoon.
She said: "Businesses have been affected by this and with the current situation, I am concerned that things are difficult enough due to Covid that this is going to act as a double blow for them."