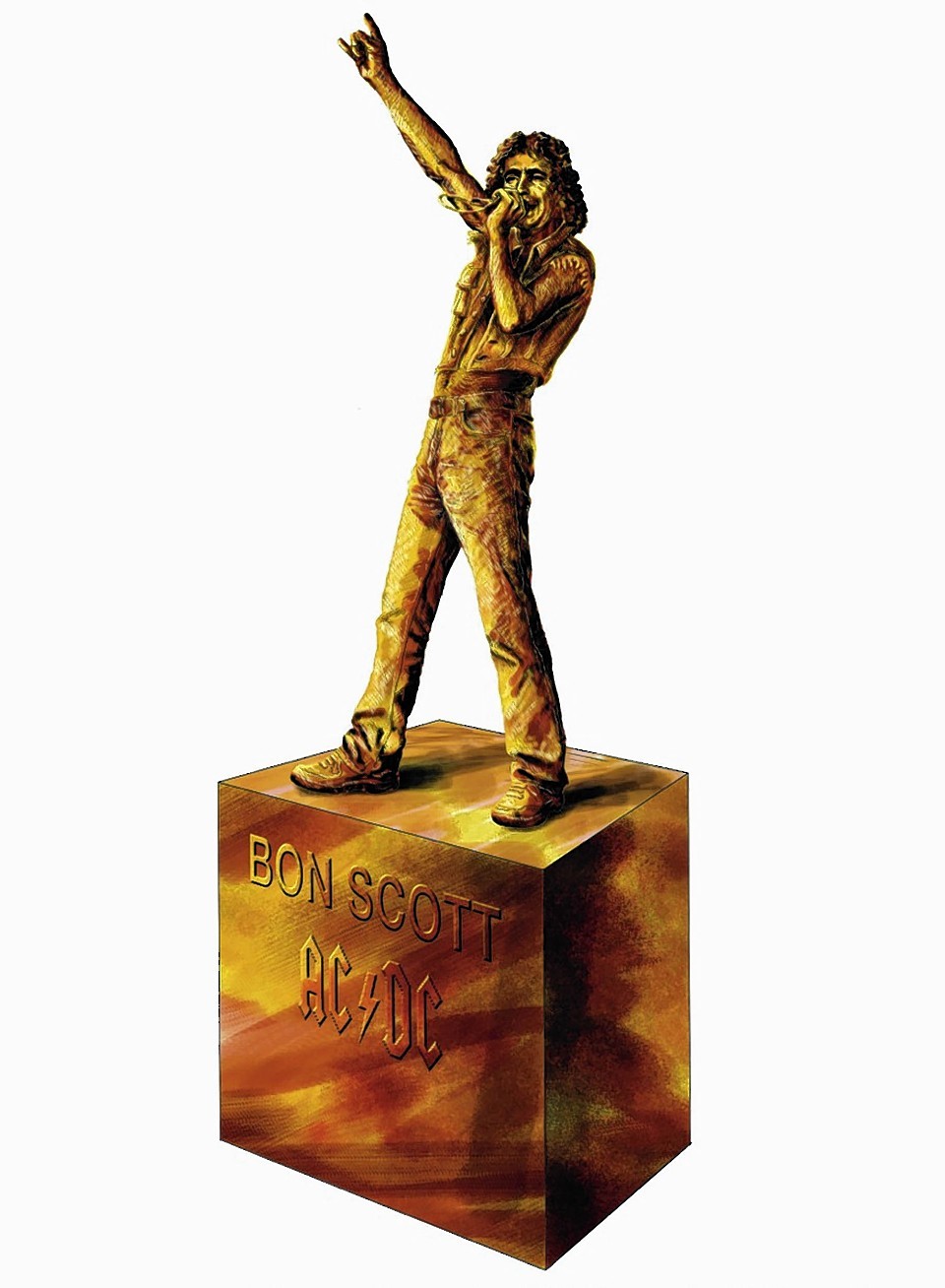 Plans for a statue of the late AC/DC frontman Bon Scott in his former hometown have hit a bum note after the majority of residents said they did not want the memorial in the main square.
The Highway to Hell legend was born in Kirriemuir, Angus, and is celebrated in his home town every year with a music festival, despite moving to Australia with his family when he was six.
Hundreds of heavy metal fans from all over the world have descended on the town every May Day in honour of the singer and lyricist, who died in 1980 aged 33 after a night of partying.
The statue, which depicts the singer with bagpipes over his shoulder, was due to be unveiled at this year's "Bonfest" but had to be delayed due to council redevelopment plans.
Now, a poll carried out by the local community council found that 78% of those who responded are against the statue being put up in the square.
A community council spokesman described the findings as "a consensus of dislike".
One resident said that Bon Scott shouldn't be given a place of honour in the square, as the singer was "no role model".
Others said they were not opposed to a statue of Scott, but the town square, where didn't have enough space for another statue given the memorial to Peter Pan creator JM Barrie, who was also from the town.
Graham Galloway, who heads DD8 Music, which helped to raised £40,000 for the Bon Scott honour, said: "If people would prefer to see it somewhere outwith the town square, we're more than happy to discuss alternatives."