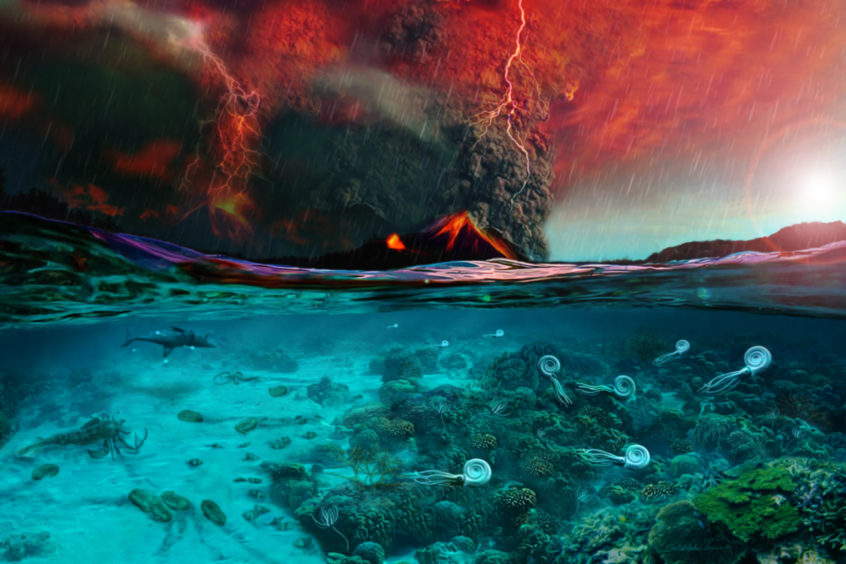 A giant volcanic eruption in what is now Siberia poisoned the entire world and led to the Earth's biggest mass extinction, Scots researchers have found.
It took place about 252 million years ago, long before the emergence of dinosaurs and led to more than 95% of marine species becoming extinct.
Life in the Permian seas, once a thriving and diverse ecosystem, was wiped out within tens of thousands of years – a geological blink of an eye.
The natural disaster is now known as the 'Great Dying' – a period where life on Earth has never been so close to becoming extinct.
Scientists have long debated theories about the cause of the extinction but now, for the first time, a "conclusive picture" of what caused the event has been provided.
The research was undertaken by the University of St Andrews and two renowned German research centres – the GEOMAR Helmholtz Centre for Ocean Research Kiel and the Helmholtz Centre Potsdam GFZ German Research Centre for Geosciences
The team were able to determine the trigger was a large pulse of CO2 fired into the atmosphere and that it was the result of a giant volcanic eruption in today's Siberia.
Analyses showed that the volcanic activity released more than 100,000 billion tonnes of carbon into the atmosphere, triggering the onset of the extinction.
This is more than 40 times the amount of all carbon available in modern fossil fuel reserves, including carbon already burned since the industrial revolution.
The findings showed the CO2 led to extreme warming and acidification of the ocean that was lethal to many organisms, especially those building calcium carbonate shells and skeletons.
The greenhouse effect, however, led to further dramatic changes in chemical weathering rates on land and nutrient input and cycling in the ocean that resulted in vast deoxygenation and probably also sulphide poisoning of the oceans, killing the remaining organism groups.
The extreme changes and multiple stressors – high temperatures, acidification, oxygen loss, sulphide poisoning – combined to wipe out a large variety of marine organisms, explaining the severity of the extinction.
Lead researcher Dr Hana Jurikova, who is based at the University of St Andrews, said: "Our research provides the first precise reconstruction of the carbon source and with it the trigger of the crisis, as well as uncovers the subsequent chain of processes that resulted in Earth's largest mass extinction.
"It took several hundreds of thousands to millions of years for the ecosystem to recover from the catastrophe which profoundly altered the course of evolution of life on Earth."
The findings are published in Nature Geoscience.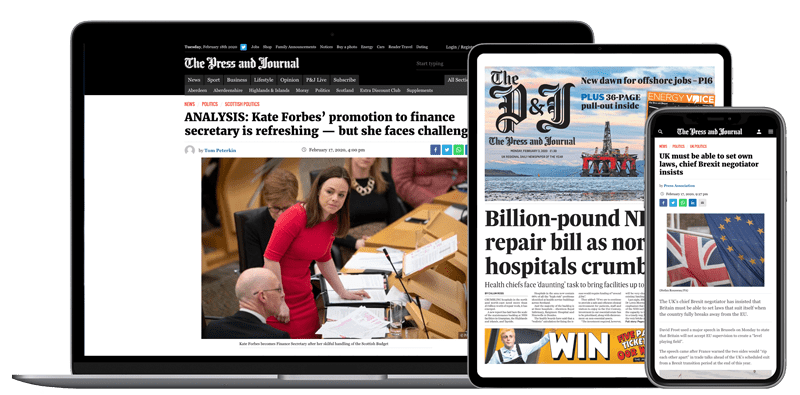 Help support quality local journalism … become a digital subscriber to The Press and Journal
For as little as £5.99 a month you can access all of our content, including Premium articles.
Subscribe