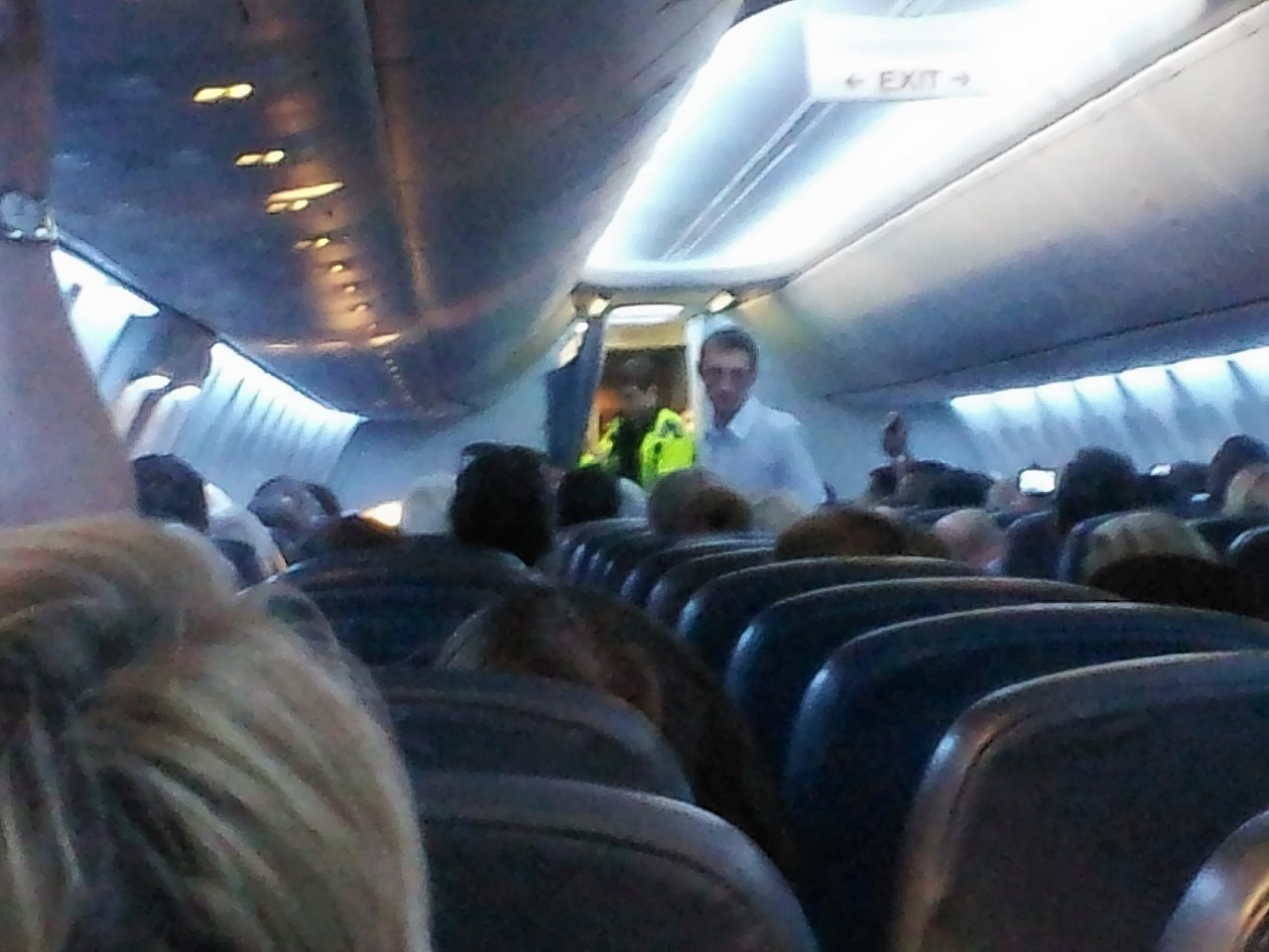 Scots holidaymakers were left hopping mad when their holiday flight was diverted to London after a sozzled passenger attacked cabin crew – with her prosthetic leg.
The woman, in her 60s, demanded "cigarettes and a parachute" and kicked off when crew asked her to quieten down.
Startled eye-witness John Smith, 48, from Falkirk, said she slapped a young girl in a neighbouring seat before unfastening her leg and swinging it at shocked stewardesses.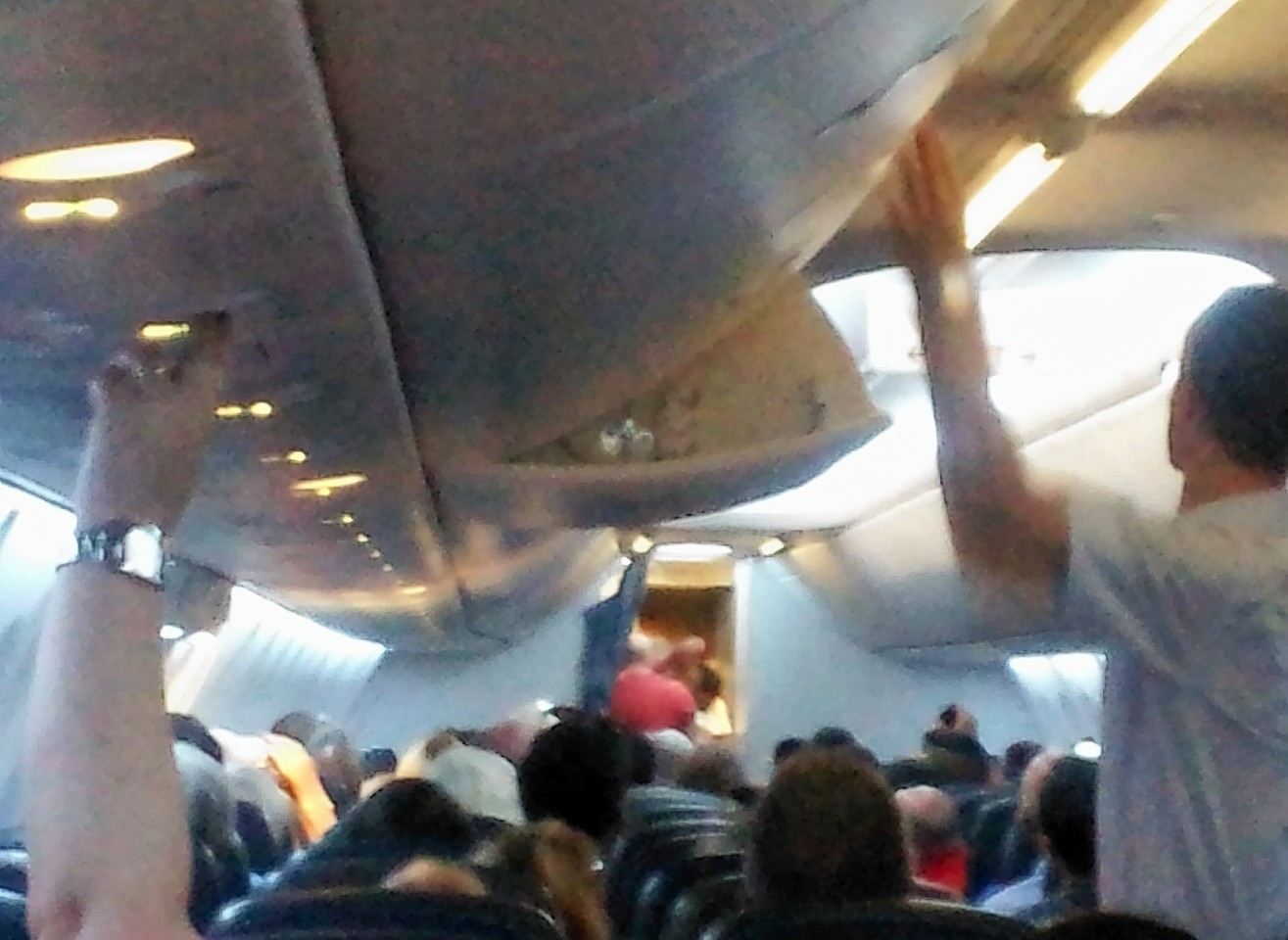 The crew managed to restrain her and put her in handcuffs while the pilot of Thomson flight 297 from Enfindha, Tunisia, to Edinburgh, made an emergency landing at Gatwick.
She was then escorted from the plane by cops – as relieved passengers broke into a rousing rendition of the Hokey Cokey.