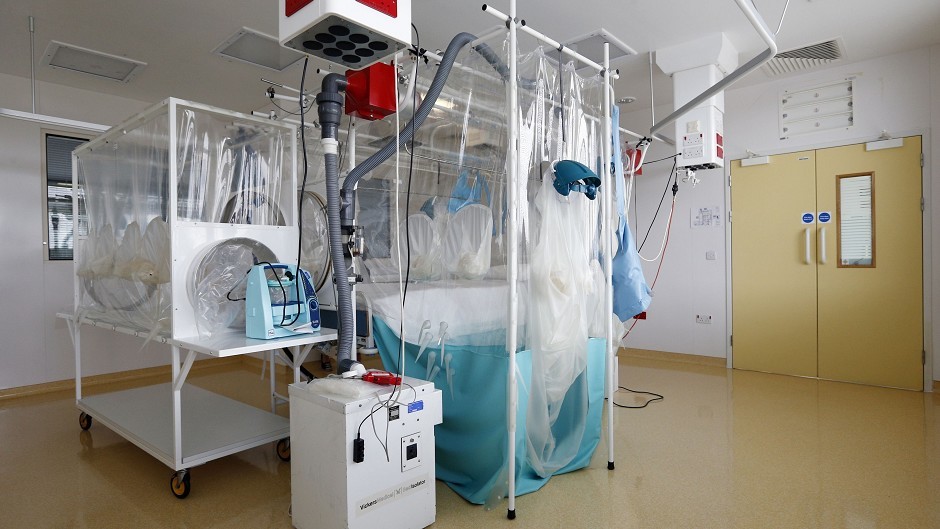 NHS Highland has plans to transfer patients suffering with the deadly Ebola virus to a specialist unit in England.
Health boards across the north and north-east revealed precautionary measures are in place to deal with anyone who may be struck down with the deadly virus which has no vaccine.
First Minister Alex Salmond convened a meeting of the Scottish Government's resilience committee to ensure the health service has the facilities and expertise in place.
The Royal Free Hospital in London has the only high security infectious diseases unit (HSIDU) in the UK capable of securely treating anyone with Ebola. With just two beds it has the necessary equipment to ensure the virus does not escape.
A spokeswoman for NHS Highland said: "The infection prevention and control team have been liaising with areas across Highland and with public health to ensure we have the necessary equipment and isolation facilities in place.
"Any confirmed cases of Ebola will be transferred to the high security infectious disease unit in London."
NHS Western Isles said it did not intend to manage cases of Ebola or other viral haemorrhagic fevers (VHF) locally but would transfer them to "an appropriate centre".
Staff have been provide with guidance on initial patient assessment and subsequent actions, and the board had adequate personal equipment to ensure their protection.
Both NHS Grampian and NHS Orkney said they had set up a dedicated group to monitor all Ebola developments and ensure they were prepared.
A spokeswoman for NHS Grampian said: "The group ensures all relevant guidance is passed on to frontline staff, particularly those in the infection unit at Aberdeen Royal Infirmary."
A Scottish Government spokesman said there were adequate facilities around the country to handle any suspected or confirmed cases of Ebola.
"Scotland has many isolation/negative pressure rooms, and very experienced infectious disease clinicians," he said.
"This was demonstrated in 2012 when a patient with an Ebola-type viral haemorrhagic fever arrived in Glasgow and was managed safely until they were transferred to the Royal Free in London."