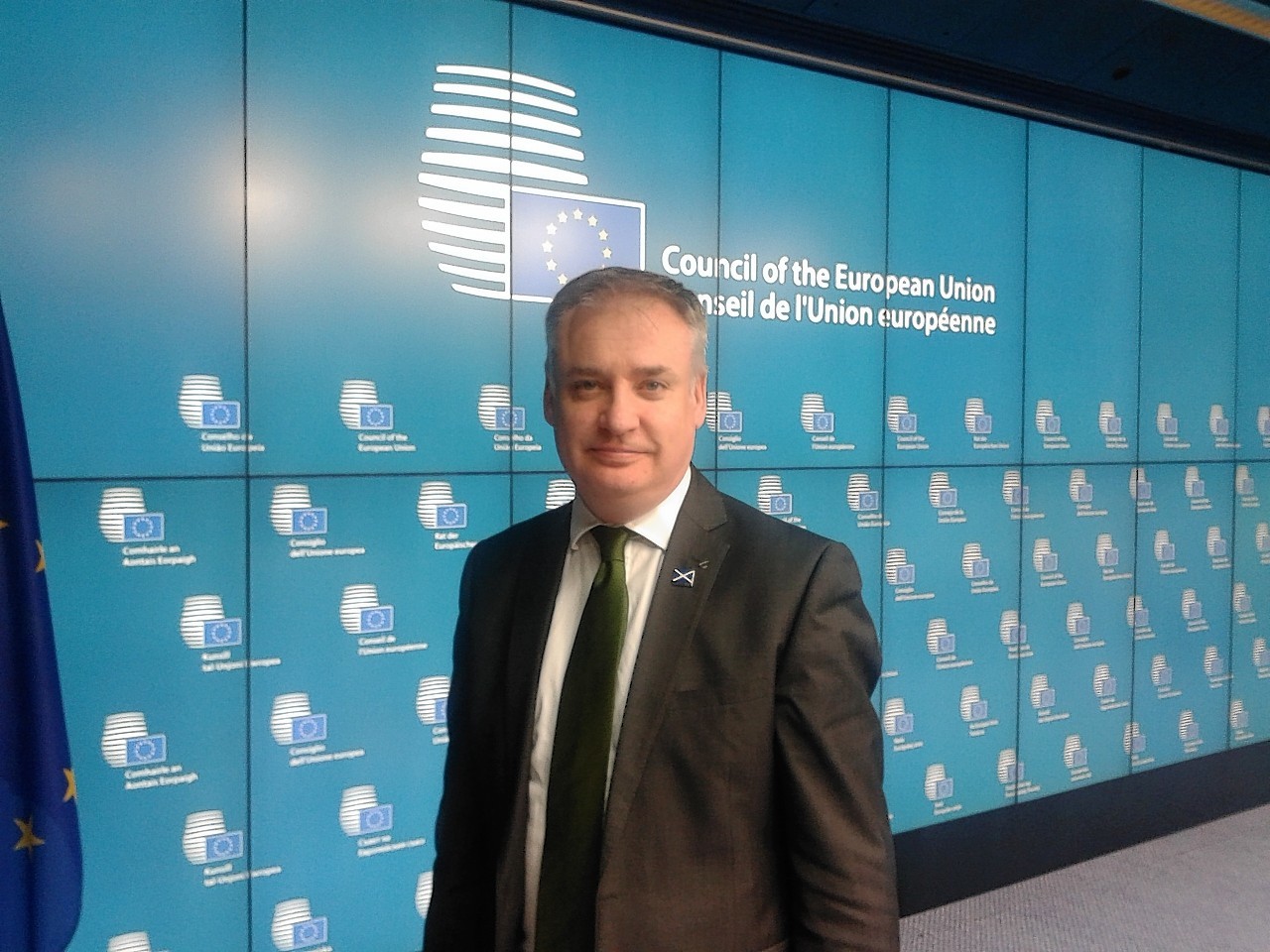 EU institutions must "get their act together" to avoid chaos for the Scots fleet after the introduction of a ban on discards, Fishing Secretary Richard Lochhead said last night.
Urgent action is needed to tackle the "crazy and bizarre" dilemma facing skippers, he added.
As previously reported in the Press and Journal, fishers could be in breach of existing rules if they comply with the new "landing obligation", which requires them to bring ashore 95% of their catch.
Speaking as two days of crucial fishing talks neared their conclusion in Brussels, Mr Lochhead said the European Commission and European Parliament should move fast to sort out the mess.
He added: "We are waiting for the European institutions to get their act together.
"The new laws relating to the discard ban conflict with other, older regulations.
"If that is not sorted out soon, our fishermen are going to be left in a no-win situation."
Hopes of an early finish to the December Fisheries Council were thwarted to some degree by heated debate between the UK, Irish and French delegations over their bass quotas.
Allocations for some key Scottish stocks were agreed in earlier talks between the EU, Norway and Faroe, but they still had to be confirmed in Brussels.
Annual quotas for other species were expected to fall or rise in line with scientific advice and long-term stock management plans.
As ever with the end-of-year Fisheries Council, Mr Lochhead and Scottish industry chiefs were wary of potential nasty surprises in the final outcome – such as a further cut in days at sea.
Scottish Fishermen's Organisation chief executive Iain MacSween said that in football terms the industry's expectations were on a par with "playing for a draw away from home".
Scottish Fishermen's Federation chief executive Bertie Armstrong added: "While the deal on quotas looks like it will bring an element of short-term stability for the fleet, the dark cloud hanging over the industry is the discard ban.
"Fishermen hate having to discard and throw perfectly good fish over the side, but we have real fears that the landing obligation will be implemented in a way that will lead to unnecessary damage to the industry.
"Unbelievably, the present regulations which force fishermen to discard fish – such as the minimum landing size rules – remain in force and there is no legal certainty over whether these regulations or the new ones will prevail.
"This is well-recognised by the UK and Scottish governments, who will issue guidance, but the fact remains that the introduction of a revolution in fisheries management has no proper legal foundation.
"This inevitably makes the industry deeply nervous. It is an absolute priority that this is corrected over the coming months and certainly before the introduction in 2016 of the discard ban for complex mixed fisheries."