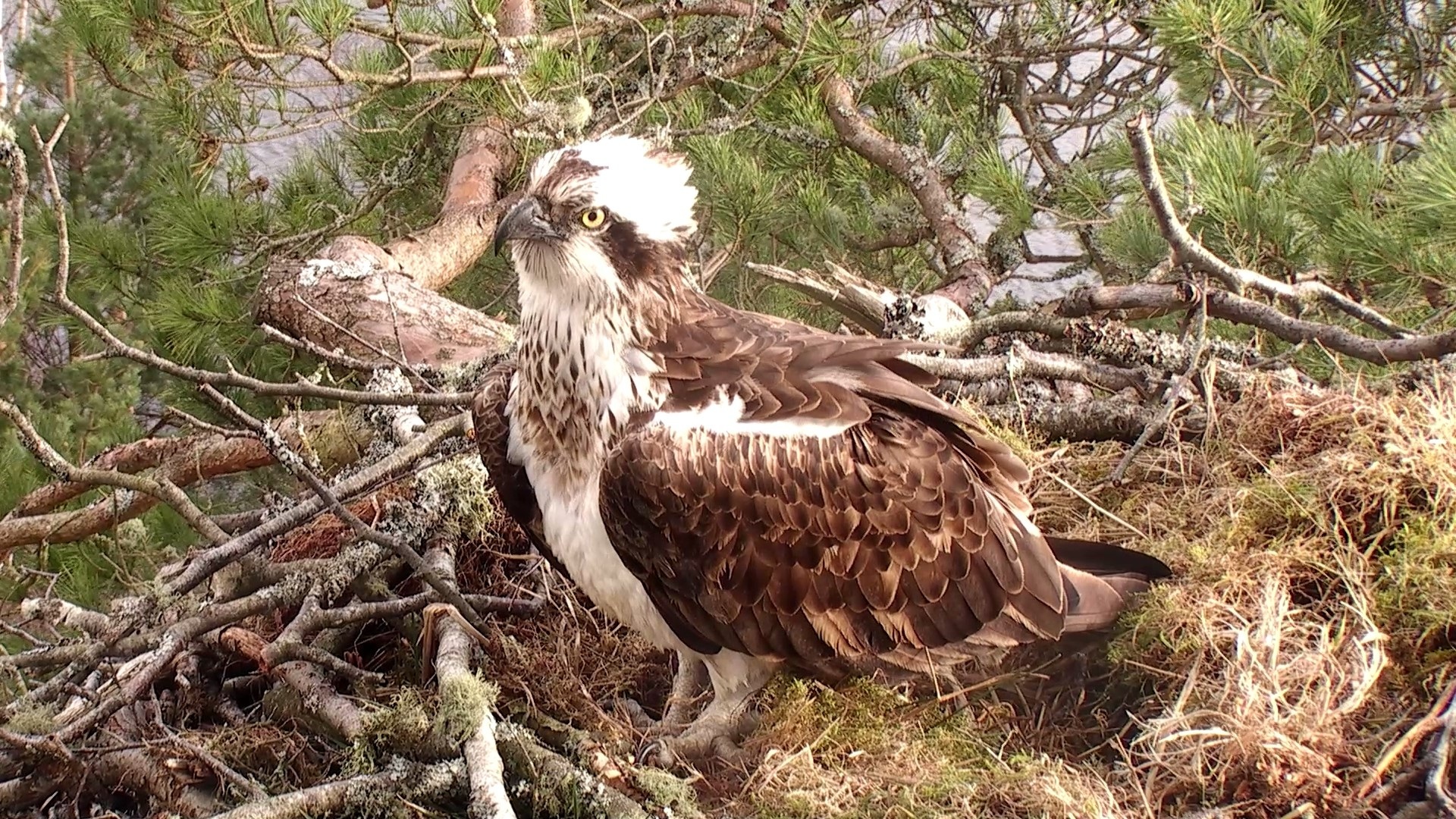 Two is company, but three is a crowd – at least that is what the country's most famous bird might be thinking if she returns to her traditional summer home this month.
Each year, nature enthusiasts turn out at the Loch of the Lowes wildlife reserve, near Dunkeld in Perthshire, to see its resident female osprey, 29-year-old Lady, who has been visiting her nest there for a quarter of a century.
Last week, the veteran raptor's male partner, Laddie, showed up to the site and began preparations for their mating ritual.
However, with still no sign of his usual companion – who was last seen setting off for her winter home in Africa last autumn – he appears to have set his sights on a younger model.
The Scottish Wildlife Trust, which runs the reserve, confirmed yesterday that a young female appeared at the nest on Sunday, and has since mated with Laddie several times.
Charlotte Fleming, the charity's Perthshire ranger, said: "Everyone at the Scottish Wildlife Trust Loch of the Lowes visitor centre and wildlife reserve is so excited by the arrival of this new female.
"Many people have been asking if this means that our famous osprey – affectionately known by many as Lady – will not return this year, but we simply do not know.
"There is still a possibility that she will return – and dramatic scenes could unfold if Lady were to begin to compete for her nest and her mate.
"The natural behaviour of ospreys is fascinating and one of the many reasons that the 'ospreycam' drew a million viewers last year from 96 different countries."
A similar drama unfolded last year when Lady arrived back at the reserve on March 31 following her 3,000-mile migration.
She immediately set about ousting a love rival which had been mating with Laddie, dive-bombing the nest until the newcomer took flight.
Lady is the oldest breeding osprey ever recorded in the UK and has been mating with five-year-old Laddie, since he first came to the reserve in 2012.
Since first nesting at Loch of the Lowes in 1990 she has laid 71 eggs and fledged 50 chicks.
Female ospreys normally produce about 20 chicks in a lifetime, however Lady failed to produce any young in 2014.
The Loch of the Lowes visitor centre is running osprey-themed family fun days from 11am to 4pm on Saturday and Sunday.
To view the "ospreycam", visit the trust's website at www.scottishwildlifetrust.org.uk.