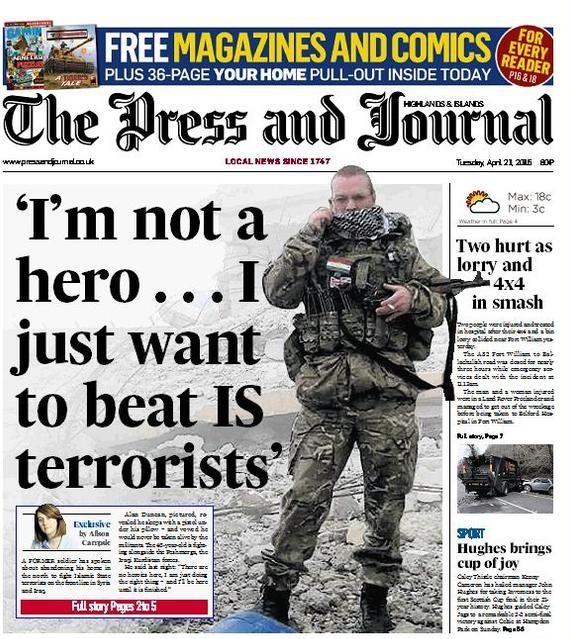 The Press and Journal's popularity has soared over the past 12 months, a new survey has shown.
The latest National Readership Survey (NRS), published today, shows the P&J's readership has increased significantly over the last year.
The statistics show readership was at 165,000 between July 2014 and June this year, compared with 148,000 between July 2013 and June 2014 – an increase of 11.5%.
The P&J's success has been shared by its sister Dundee-based title, The Courier, which boasted a 14.4% increase during the same period.
Both titles' successes buck the national trend, which shows falling readership among Scottish daily newspapers.
Across the country, there has been a market decline of 8.8%.
The increase in readership has been linked to widespread improvements at the P&J.
In the past year, the paper has continued to develop its six distinct editions covering the north and north-east of Scotland.
It has also has enjoyed continued success of its weekly Saturday lifestyle supplement YL, which was launched in September 2013.
The magazine covers a range of topics, from food and drink to travel, property, fashion and interior designs, and contains in-depth news features and celebrity interviews.
In addition, the P&J also expanded its supplement output to include Elegance, a quarterly glossy magazine, which focuses on the luxurious lifestyles of the affluent.
Damian Bates, editor-in-chief of the Press and Journal, said: "This is great news. It reflects the hard work of our staff and investment by the company in our products.
"Significant increases in our readership figures also demonstrate that the Press and Journal remains highly relevant to its audience, who appreciate that the paper is a strong voice for the north and north-east.
"The six editions we produce every day across the region, along with high-quality supplements, are essential reading – packed with informative, entertaining and challenging content. But, above all, we strive to remain relevant to the people we serve."
The NRS was established in 1956 and analyses the readership of more than 250 of Britain's major news titles and magazines.
In recent years, the survey has been expanded to include newspapers' digital output.
The survey is one of the key resources used by advertising companies across the UK.