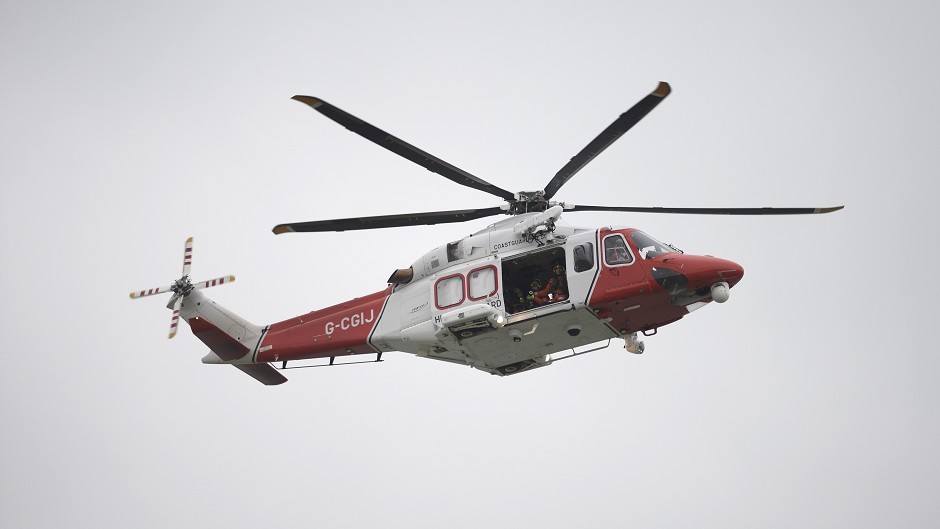 Search and rescue helicopters were called out to more than 300 emergencies across the north of Scotland in just six months, a new report has revealed.
The report, published by the Department of Transport yesterday, is the first of its kind and collates the number of call-outs from each civilian search and rescue helicopter base in the UK, from April to September this year.
Among the eight bases listed are Inverness, Sumburgh, and Stornoway.
During the six-month period, the Highland capital received 163 taskings, which are call-outs to emergencies.
Meanwhile, during the same period, there were 93 call-outs at the Stornoway base, and 83 at Sumburgh, Shetland.
There were 799 taskings across all of the bases included in the report.
Multiple call-outs to the one incident are counted as one tasking.
Inverness recorded the most amount of time on call-outs – which also cover the north-east – clocking up 410 hours.
However, the report attributes this to the mountainous area the local search and rescue crew covers, which can take longer to navigate.
The majority of call-outs from Inverness and Stornoway were for land emergencies, while Sumburgh was primarily maritime incidents.
The report has been published as the Maritime and Coastguard Agency (MCA) assumes exclusive control of the search and rescue service.
The new civilian-run operation follows the signing of a £1.6billion contract with Bristow Helicopters in 2013.
Search and rescue services previously operated from eight UK military bases – including RAF Lossiemouth – and four civilian sites.
However, the UK Government decided in 2011 that the military would give up the role and civilian-only crews would take over.
The new service was launched at the beginning of April, with the Inverness Airport base being one of the first to operate under
the new system.
The former Lossiemouth service is now run from the Highlands, where two new AgustaWestland AW189 helicopters are now based.
A pair of Sikorsky S-92s are based at Stornoway and Sumburgh, where Bristow already ran the life-saving operations.
Prestwick and Newquay will go live under the new system in January.
The remaining three bases at Lee-on-Solent, Sumburgh and Stornoway will follow in 2017.