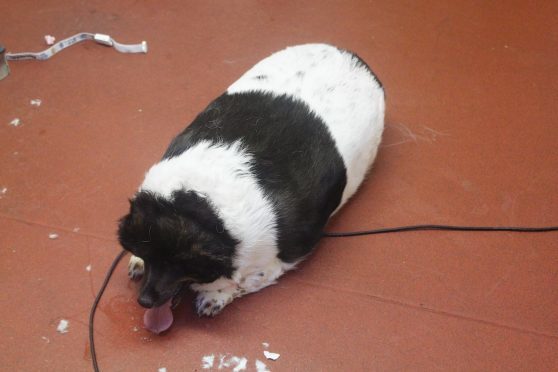 A dog owner who let her pet balloon to seven stone has claimed she is not cruel to animals.
Denise Leitch let her dog swell to double its maximum recommended weight – by feeding him too many treats with little exercise to burn them off.
A vet said the "ginormous" cross-breed Corgi called Tyke was the most obese dog he'd ever seen.
And the animal welfare officer who rescued the dog likened him to a seal because he had so much blubber.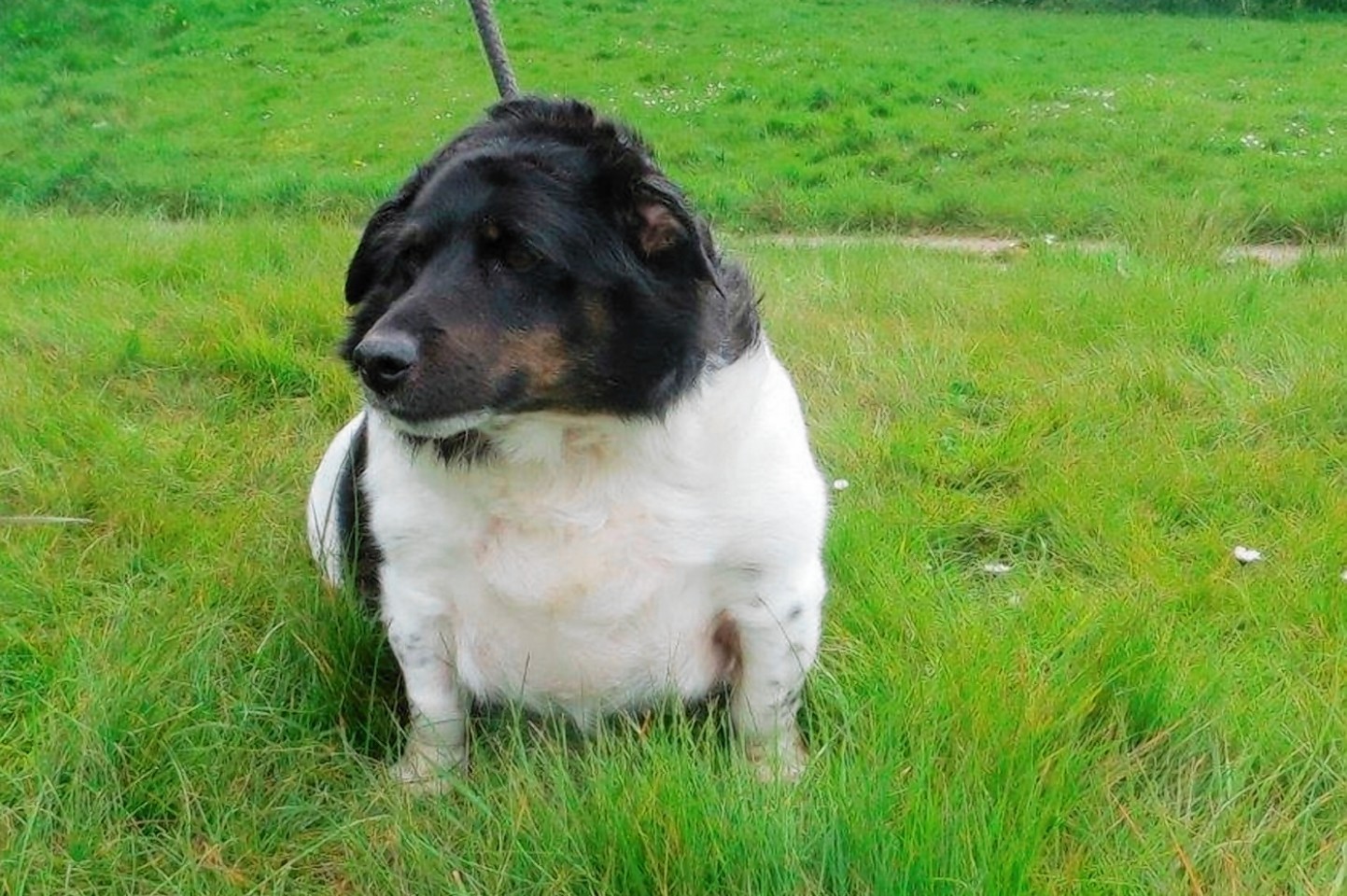 At his fattest the dog tipped the scales at seven stone (44.5kg) when he should have been just over three (20kg).
But owner Mrs Leitch – who avoided jail on Monday after a court heard she was "killing it with kindness" – insists she is not a threat to animals.
She said today: "I loved that dog."
And at her semi-detached home in Earlston in the Scottish Borders she insisted she and husband Alex had lavished good care on the pooch.
She said: "The animal welfare officers took him away – we were forced to sign him over.
"We both loved that dog.
"They badgered us in to it, and then he was in a hot van for an hour and a half.
"They're making out as though I'm the bad one and I'm not."
Mrs Leitch has another dog, a Jack Russell, and a cat, both of which she has been allowed to keep.
She said: "They left my other dog, and my cat. Like they said in court they are both healthy. I am not cruel to animals.
"Growing up in Wales I had cats all my life. I've never been cruel to an animal."
Tyke was seized by Scottish SPCA officers after a neighbour tipped them off that he could barely walk and had difficulty breathing because he was so fat.
On Monday, at Selkirk Sheriff Court, Leitch pleaded guilty to a charge of failing to provide treatment for a morbidly obese dog.
She also admitted causing Tyke unnecessary suffering between April 1 and October 13 last year.
The offence carries a maximum penalty of 12 months in prison, a fine of £20,000 or a disqualification from owning animals.
But Sheriff Derrick McIntyre – who studied pictures of the dog and described it as "ginormous" – said it was not a normal case of maltreating an animal.
Defence lawyer Claire Patterson said Tyke had been "freaked out" by a firework display last year and rarely ventured out to exercise.
Ms Patterson said: "She has already been punished by losing custody of the dog. It was not intentional for the dog to reach that size but it is accepted she did not seek the proper treatment."
Fiscal depute, Tessa Bradley, told the court: "The SSPCA officer said the dog was like a seal because it was so obese."
Meanwhile a vet involved in the case described the dog as the fattest he had ever seen.
Mrs Leitch bought the dog as a Christmas present for her husband – but she was the person charged with mistreating it as she was legally responsible for its welfare.
Sentence was deferred for one year for good behaviour.
Since he's been under the care of the Scottish SPCA, Tyke has lost two stone (12.9kg) and is more mobile – but he is still overweight and cannot walk any distance.
He will be re-homed with another family once his health has fully recovered.
Westley Pearson, director of claims at pet insurance company Animal Friends, said: "We conducted a five-year study of pet obesity, and found that there's been an 850 per cent increase in cases of canine diabetes since 2011.
"It's imperative to keep an eye on what your pets are eating; if you give them snacks throughout the day you should deduct the appropriate calorie value from their regular meals."