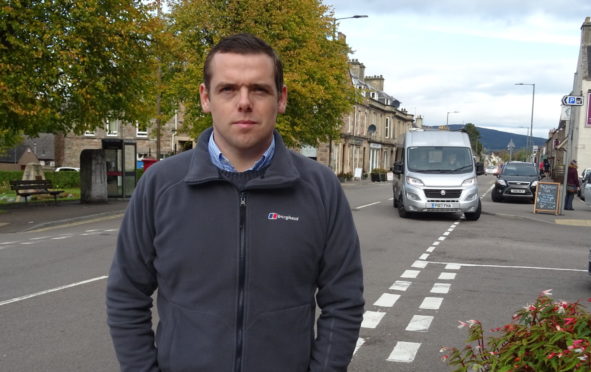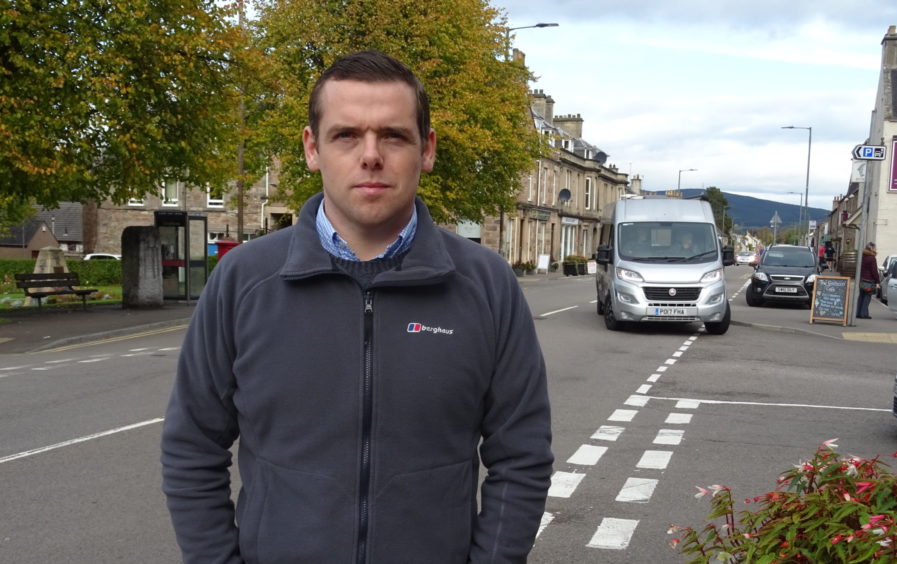 Transport bosses have been pressed to repair loose drain covers in a Moray village as a priority once lockdown working restrictions have eased.
Work was initially expected to be done to fix the rattling fixtures on Aberlour's High Street in January after initially being reported in October last year.
However, the repairs were delayed at the start of the year before being suspended during the coronavirus lockdown.
Transport Scotland says the "rocking" of the covers on the A95 Aberlour to Grantown road will not damage vehicles – but accept the noise needs to be fixed due to the street being a residential area.
Non-essential repairs have currently been suspended due to the coronavirus lockdown.
But Moray MP Douglas Ross wants the issue addressed as a priority once working restrictions are eased due to nearby residents already having to put up with the noise for more than six months.
He said: "The loose drain covers on the carriageway through Aberlour have worsened significantly since I first raised the matter in October last year.
"As well as causing problems for lorries who can't avoid them, every time they rattle over the damaged drain covers it causes disturbance to residents living nearby.
"This is causing concern for local people in Aberlour as the condition of several drain covers through the village have deteriorated and I'm told one could collapse altogether."
It is understood that Scottish Water has also been involved in talks about the repairs to the drain covers.
Transport Scotland says the condition of the road will be monitored weekly with any repairs on "hazardous" defects done if any arise.
However, they have stressed that the proposed replacement of covers will only be done once current restrictions have been eased.
A spokesman said: "During this unprecedented period, we are restricted to essential maintenance works only.
"In the interim, Bear Scotland will continue to monitor the condition of the chamber covers during its weekly safety inspections and should any hazardous defects arise, take appropriate measures to make safe."
A Bear Scotland spokeswoman said: "We're continuing to work with Transport Scotland and Scottish Water to identify a resolution with the utility drain covers in Aberlour.
"In the meantime we'll continue to monitor the area through our weekly route inspections and address any safety critical issues to ensure it remains safe for all road users."