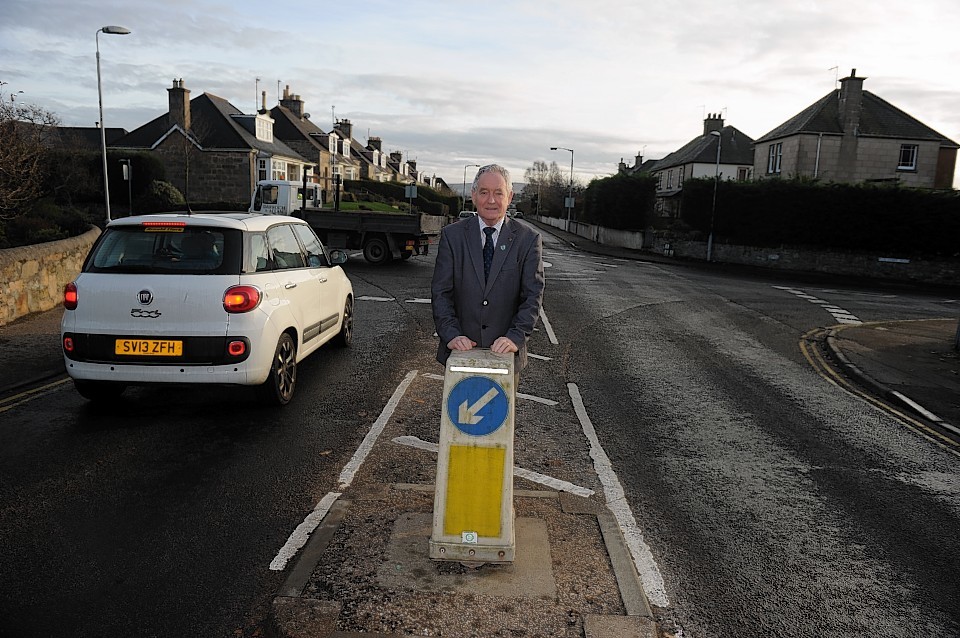 Council chiefs have taken a small step forward in their battle to win over residents fighting to block a controversial road project.
Campaigners have been allowed to examine changes made to the Western Link route scheme in Elgin.
Protesters said last night they remained "fundamentally opposed" to the proposals to connect the town's Wittet Drive and Edgar Road.
But they acknowledged that alterations made to the original design could make the project more acceptable to locals.
Residents have claimed the Western Link Road will wreck their lives.
In June some of its fiercest critics met representatives of Moray Council to air their views on how the scheme could be modified.
Local authority planning officers took the objectors' suggestions on board and produced an updated layout for the road alongside Jacobs engineering consultants.
Yesterday more than a dozen Western Link Road opponents inspected the new design.
Edgar Road resident Jim Wiseman stressed yesterday that he remained opposed to the route, but accepted that planners had performed a "not rubbish" job in revamping it.
Mr Wiseman said: "It was a constructive meeting, as the council has moved away from its original design and made significant, positive changes to it.
"We are still fundamentally opposed to the road, but we are not saying they have done a rubbish job.
"However, the council hasn't addressed the noise and pollution aspects involved with having a road like that passing a school."
Council officers took measures to ensure the Western Link Road is not seen as an alternative route to the A96 Inverness-Aberdeen road through Elgin.
Mr Wiseman added: "That was one of our main concerns, and while it can still be seen as an alternative to the A96 to an extent, it has been made a less attractive alternative.
"And that does allay my fears of a great increase in traffic using the road."
Other proposed changes to the route include narrowing the road along Wittet Drive to deter drivers from speeding, and installing traffic lights at junctions to control the flow of traffic.
Moray Council convener Allan Wright last night welcomed the "realistic approach" from the campaigners.
He said: "I doubt we expected to completely win over the objectors, but what we have demonstrated is that we have taken account of their problems and have done a constructive job in addressing them.
"This is a realistic approach from the objectors, and I see it as a positive step."
The council's economic development and infrastructure committee will be presented with a report later this month detailing the extra costs associated with the revised design.
The row over the road dates back 15 years, when it was first included in Moray's local development plan.
The proposed road between Wittet Drive and Edgar Road – including the construction of a new bridge over the Aberdeen-Inverness railway line – has been the subject of more than 30 reports to local authority committees.