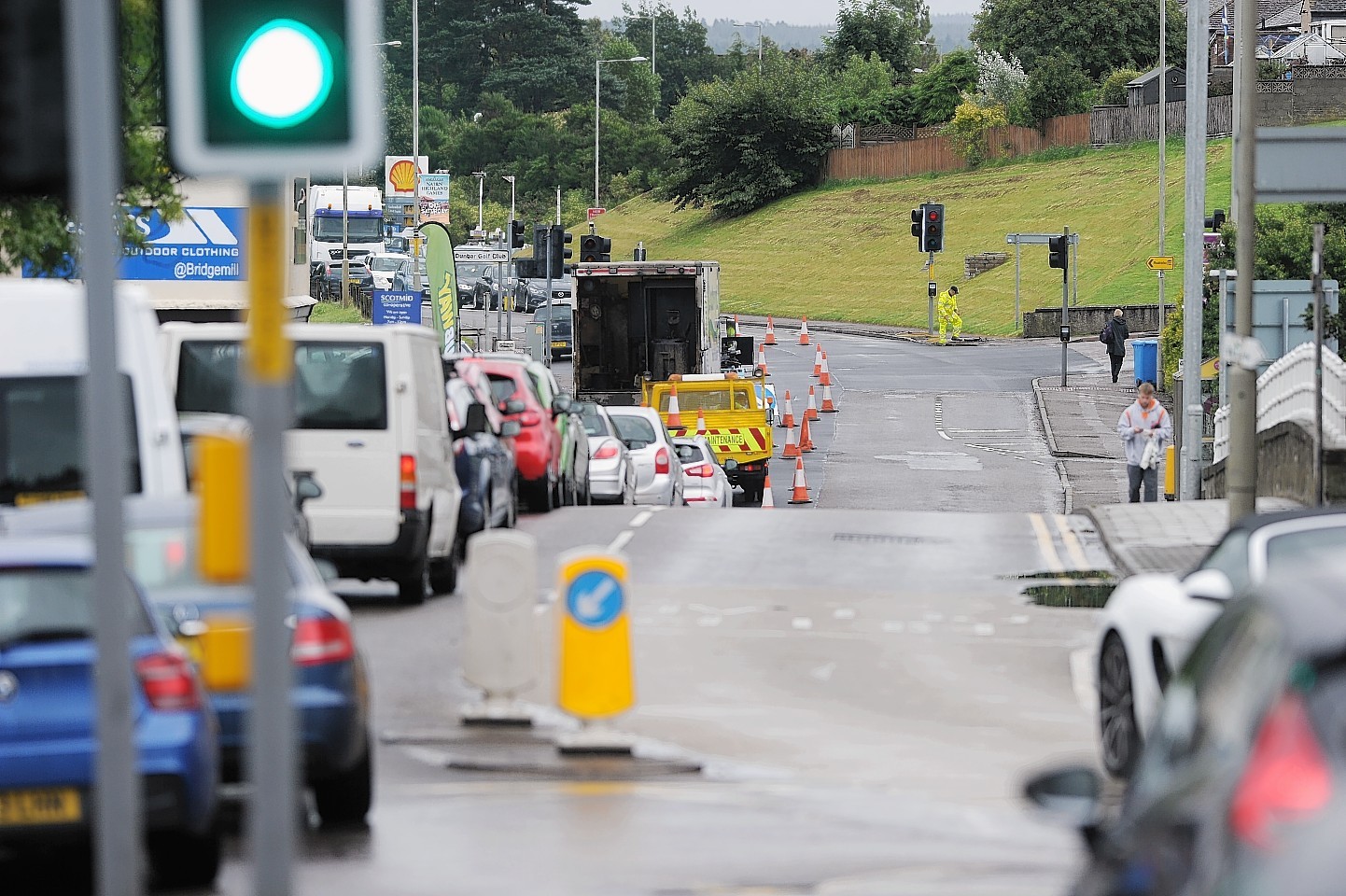 Community leaders have renewed calls for urgent action for Nairn's controversial traffic lights amid anger at worsening problems.
The lights system on the A96 – the busy main route between Inverness and Aberdeen – have contributed to regular lengthy tailbacks through the town.
And last month tragedy struck when two elderly women were hit by a lorry at a pedestrian crossing at the junction with Leopold Street.
Eighty-year-old Margaret Ritchie from Inverurie was killed in the collision on Thursday, October 29, while a 78-year-old woman remains in hospital following the accident.
Transport Scotland revealed earlier this year that a focus group involving community representatives, local officials, council officials and other parties would be set up to study ways of improving the traffic situation.
The group met for the first time last month with a good attendance according to Transport Scotland.
Nairn West and Suburban Community Council chairman Dick Youngson said the tragic accident put the issues with the traffic lights into "sharp relief".
He said: "We need to shut down at least two of them and work out one really effective set at Manse Road and Waverley Road which people use to get to the station and hospital.
"It's just confusing what we have, there's lights and yellow boxes everywhere."
Mr Youngson said "time was of the essence" to sort out a solution, with the long-awaited Nairn Bypass still several years away.
At present there are eight sets of traffic lights in the 2.5mile stretch of the A96 as it passes through Nairn.
Councillor Michael Green said he welcomed Transport Scotland's involvement and said he hoped that the group could "crack on" with their work.
He said the imminent weight restriction on the Weight Bridge over the River Nairn near Cawdor would bring a number of extra HGVs to the A96.
He said: "With the increased challenges coming with weight restriction on the White Bridge we need to be proactive and this is a positive step."
A Transport Scotland spokeswoman said: "We will continue to work with Highland Council and the community to make sure the whole road network in the town works efficiently and gives a balance for all road users whether they be drivers, pedestrians, cyclists or the disabled.
"To that end, we have committed to working with the community to examine their concerns and we will meet again in the new year.
"We want the group to be as inclusive as possible and anyone would like to contribute can contact their local councillor or community council."
Ends