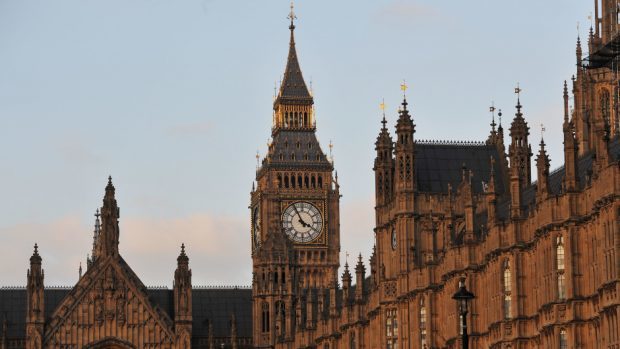 North and north-east MPs have claimed for nearly £64,000 worth of air fares, new figures reveal.
The number – which includes flights for staff – was calculated from data published by the Independent Parliamentary Standards Authority (Ipsa) and covers claims processed in April and May.
Scotland's MPs' travel expenses – particularly those representing remote or rural constituencies – have traditionally been higher as they are based further from London.
Given the disparity in distances from MPs' constituencies to Westminster, there is no cap on travel costs.
Former first minister Alex Salmond, the Gordon MP, has claimed £9,623.68 and Western Isles MP Angus MacNeil £8,701.73.
Argyll and Bute MP Brendan O'Hara has claimed £7,376.68; Caithness, Sutherland and Easter Ross MP Paul Monaghan £6,621.11 and West Aberdeenshire and Kincardine MP Stuart Donaldson £5,886.01.
Banff and Buchan MP Eilidh Whiteford has claimed £5,522.32, Aberdeen South MP Callum McCaig £4,922.54 and SNP Westminster leader Angus Robertson £4,482.85.
Liberal Democrat northern isles MP Alistair Carmichael has claimed £2,962.95; Ross, Skye and Lochaber MP Ian Blackford £2,752.76; Inverness, Nairn, Badenoch and Strathspey MP Drew Hendry £2,506.86 and Aberdeen North MP Kirsty Blackman £2,357.04.
The numbers are not comparable as they relate to differing time periods, with some claims dating back to January.
MPs have 90 days to make a claim from the date the expense was incurred.
Many of the tickets listed in the Ipsa publication are described as business or club class.
An Ipsa source said the rules allow MPs to claim for an economy or flexible economy ticket only.
But where they can show business or club class is the same price or cheaper, these will also be reimbursed.
The fares claimed for range from hundreds of pounds to £1 for a single trip.
MPs often pay with air miles accrued in the course of their travel for work, the Ipsa source explained.
Because they are accumulated during travel for professional purposes, the miles must be used for work rather than personal trips.
MPs are also able to book flights months in advance to secure cheaper fares.
There is evidence of this in the latest figures, with Mr Salmond, Mr Blackford and Mr Monaghan each having already claimed for autumn tickets.