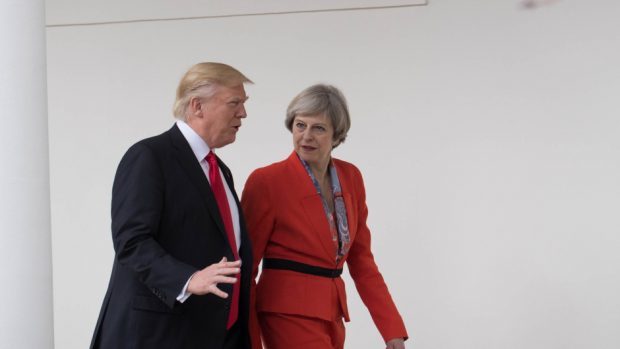 Theresa May has insisted she was not given "advance notice" of Donald Trump's refugee ban policy.
But the prime minister ducked questions about when she knew of his plan to impose travel restrictions on people from seven mainly Muslim countries.
Labour Leader Jeremy Corbyn pushed her on the issue at Prime Minster's Questions in the Commons yesterday.
He asked: "Were you told about the ban during your visit, and did you try to persuade President Trump otherwise?"
She replied: "If you are asking me whether I had advance notice of the ban on refugees, the answer is no.
"If you are asking me if I had advance notice that the executive order could affect British citizens, the answer is no.
"If you are asking if I had advance notice of the travel restrictions, the answer is we all did, because President Trump said he was going to do this in his election campaign."
The final reply was carefully crafted and – significantly – different to her unequivocal first two responses, leaving open the possibility the two leaders did discuss that aspect of the policy during their meeting.
Asked to clarify after the weekly duel, Mrs May's official spokeswoman refused to provide any more detail.
President Trump's executive order – signed hours after he met Mrs May – put a temporary stop to the US's refugee programme and indefinitely banned Syrian refugees.
It also suspended entry to nationals from six other Muslim-majority countries – Iraq, Iran, Libya, Somalia, Sudan and Yemen.
Confronted at PMQs, the Tory leader described the action as "divisive and wrong".
She added: "We wouldn't do it – in six years as home secretary I never introduced such a policy."
But she defended her approach and repeatedly trumpeted her success in securing from Mr Trump a "100% commitment" to Nato.
Amid the ongoing controversy, the prime minister has come under pressure to cancel the former reality TV star's state visit.
Mr Corbyn repeated this call yesterday, asking what Mr Trump would have to do for the invitation to be withdrawn.
Mrs May said Mr Corbyn's would-be foreign policy was to "object to and insult" the democratically-elected head of state of the UK's "most important ally".
She declared: "You can lead a protest, I'm leading a country."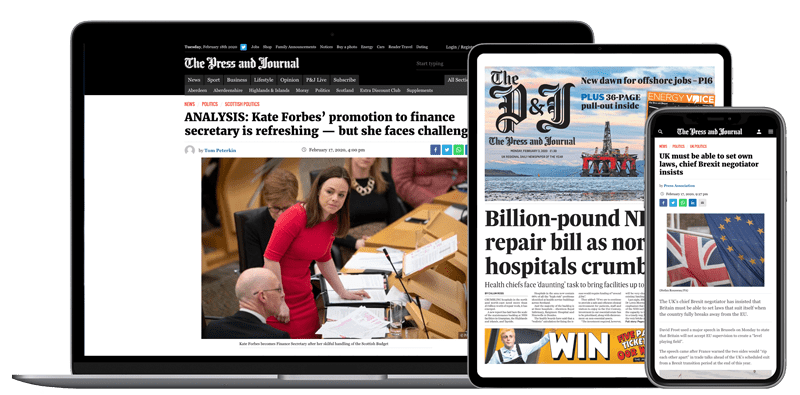 Help support quality local journalism … become a digital subscriber to The Press and Journal
For as little as £5.99 a month you can access all of our content, including Premium articles.
Subscribe