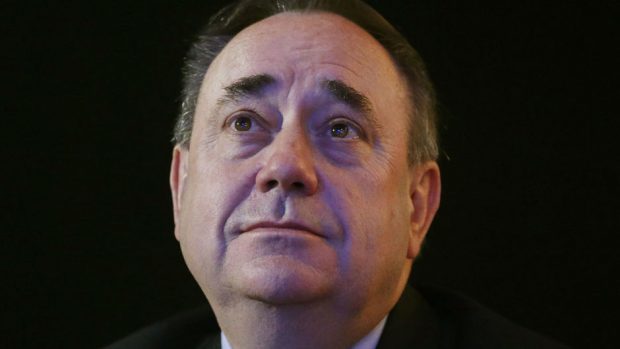 An SNP attempt to retain Britain's EU membership on existing terms if the UK Parliament rejects the Brexit deal on offer has failed.
The party tried to amend the Article 50 bill to include a reset clause yesterday.
But it was defeated emphatically by 336 votes to 88 in the Commons.
Former first minister Alex Salmond questioned whether triggering formal withdrawal talks was an irrevocable step.
And he argued the UK Government would have a "sword of Damocles" hanging over its head if it was unable to undo the move.
The Gordon MP said: "If Article 50 is irrevocable, if after the two years unless there is unanimous agreement from the other 27 members of the European Union, then negotiations stop and the guillotine comes down and you are left with a bad deal or no deal, then any vote in the house against that sword of Damocles hanging over the House will not be a proper informed judgement."
But prominent Brexiteers criticised what they characterised as efforts to reverse the outcome of the referendum.
John Redwood said he did not believe the two-year countdown to secure a settlement could be stopped once Article 50 had been triggered and asked why other member states should "suddenly turn around and agree".
Fellow leading leaver Jacob Rees-Mogg said MPs were getting bogged down in debating a "supreme red herring" as the British people had determined Brexit was an "irrevocable decision".
The SNP new clause would have prevented Theresa May from triggering formal withdrawal talks until she had sought an undertaking from the European Council that failure by the UK Parliament to approve the terms of exit for the UK would result in the maintenance of UK membership on existing terms.
It was backed by 19 Labour MPs, eight Liberal Democrats – including Alistair Carmichael – and Green MP Caroline Lucas among others.