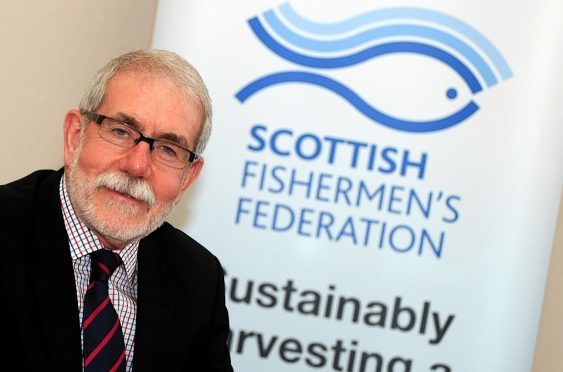 Fishing industry chiefs have warned they would "react savagely" to any attempt to use rights of access to UK waters as a bargaining chip in the Brexit negotiations.
Bertie Armstrong, chief executive of the Scottish Fishermen's Federation, said he had not yet received assurances from the UK Government that this would not happen.
But he insisted nothing should be ceded up to the point of Brexit when the UK is "in charge, in the chairman's seat".
"Clearly it's the biggest thing we want to have assurance about," he told the Press and Journal.
"This is a natural resource that will be here – unlike a lot of other extractive industries – in hundreds of years if it's sustainably managed and caught.
"Why on earth would you give it away?"
Mr Armstrong and other industry representatives will meet UK ministers, including Environment Secretary Andrea Leadsom and Scottish Secretary David Mundell today (Tues).
He agreed everything would be up for grabs in the negotiations, but added: "That doesn't mean it's certain you'll lose.
"We don't know when it will come up in the negotiations, but our strong point is, don't let it come up.
"Fishing should stand alone. It should not be conflated with other parts of the argument."
Post-Brexit, Mr Armstrong said there would be a potential doubling of economic activity, a lot of it in areas that need the opportunity.
He added: "We need to be out of the Common Fisheries Policy.
"We will react savagely to any possibility of being dragged back inside it."
Asked if they would react in the same way to the prospect of this opportunity being traded away, he replied: "Yes. The end result would be the same thing – a failure to take advantage of what international law offers you on a plate with salad round it."